Carolina Ritzler – aka the queen of the jumpsuit – creates the chicest jumpsuits since 2014. The perfect jumpsuits that suit all women, yes ALL Women. We have selected a chic comfy piece in brown flannel. We have had fun paying tribute to the Parisian elegance. Are you rather neo-futuristic? Classic chic? or street casual?
Neo-futuristic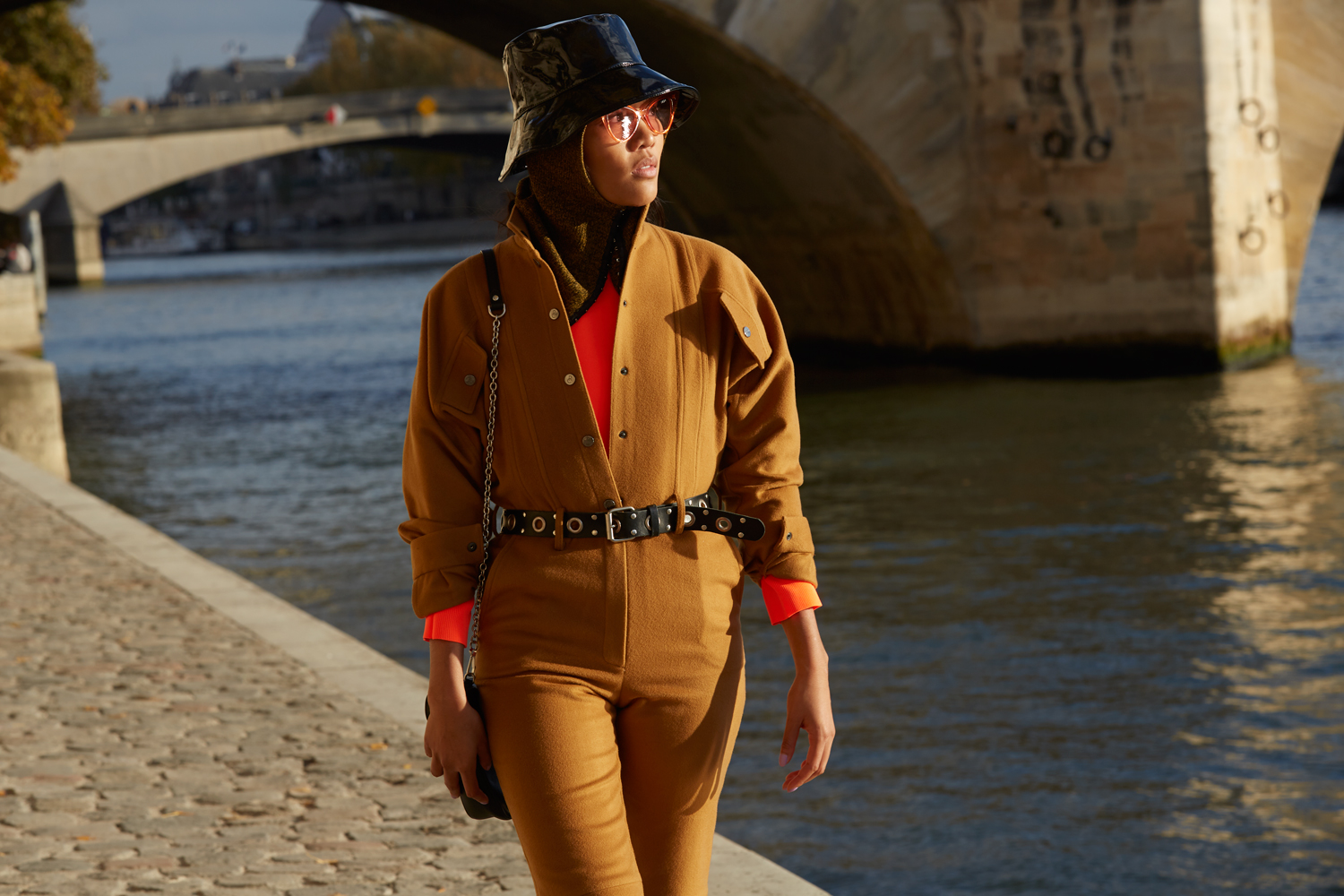 Accessorized with a vinyl hat and future retro red glasses, do not remain incognito, be avant-garde and always elegant!
Seventies-Chic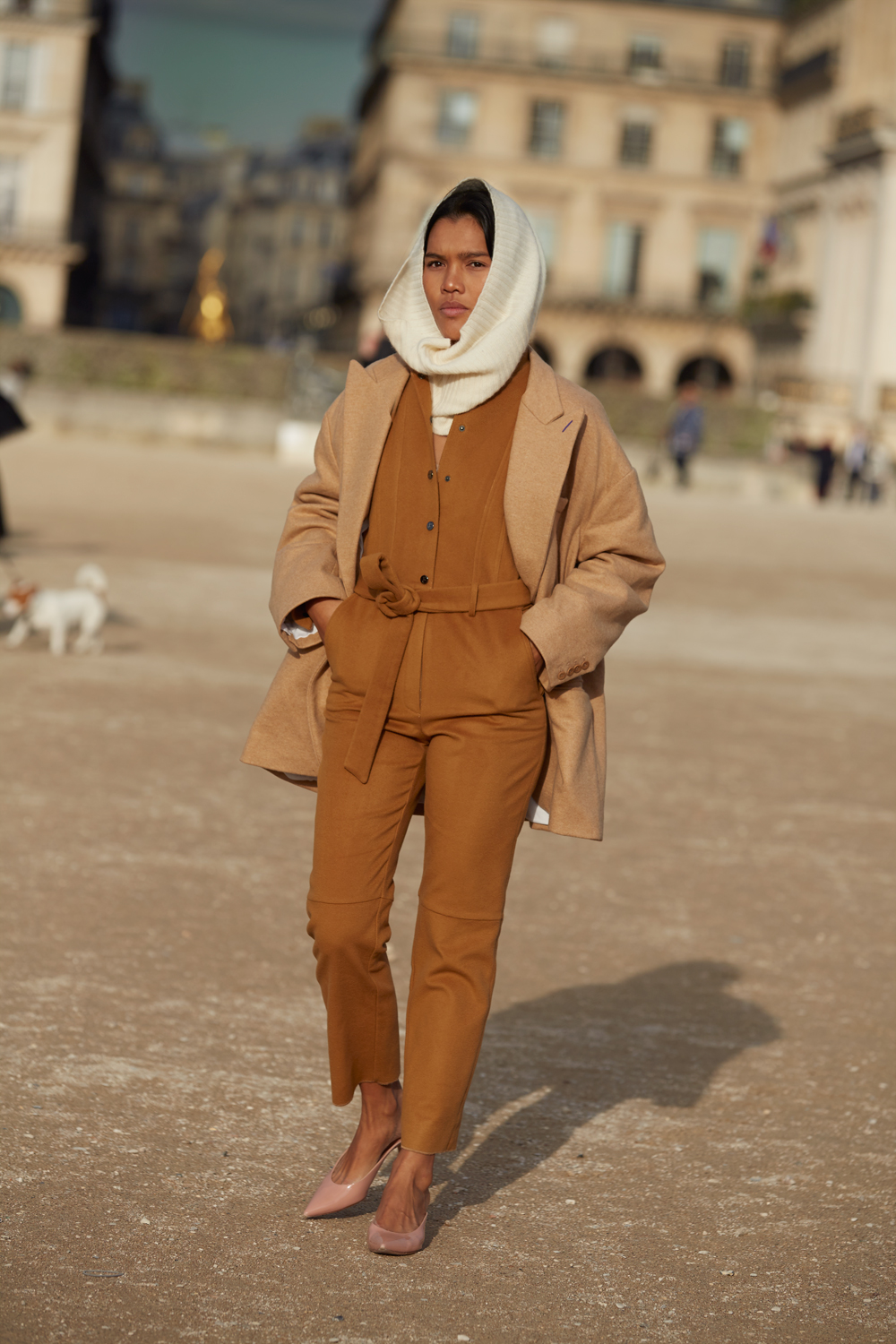 Minimalism, tone on tone, ultimate elegance? No Accessories, no bag, nothing but style! Hand in pockets, forget the too maximalism…
Street Casual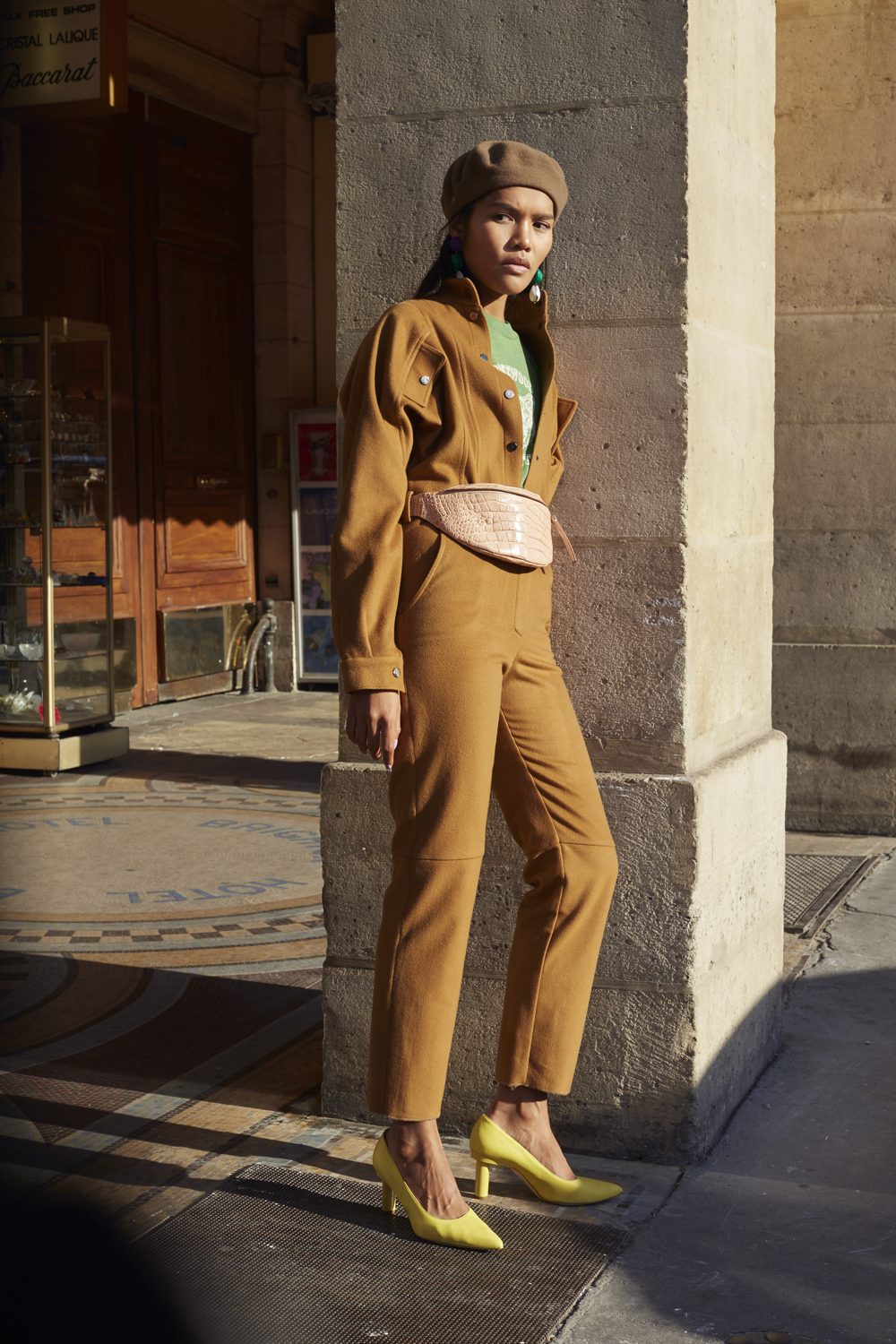 Fanny pack as a belt, the made in France beret, the new codes of the Parisienne 2.0!
Choose your style, and Please Yourself!