The embellished jacket: as well as Gucci's classic satin-embroidered bomber jackets (complete with oversized initial on the front), this season we're loving Alessandro Michele's bright green leather varsity jacket, rendered even more eye-popping by sequinned roses. Other option, tropical parrots and geometrical prints.
The vintage t-shirt: genius. A vintage, fake-looking t-shirt to slip on nonchalantly under a fabulous jacket, or tuck into to high waisted mom jeans. WANT!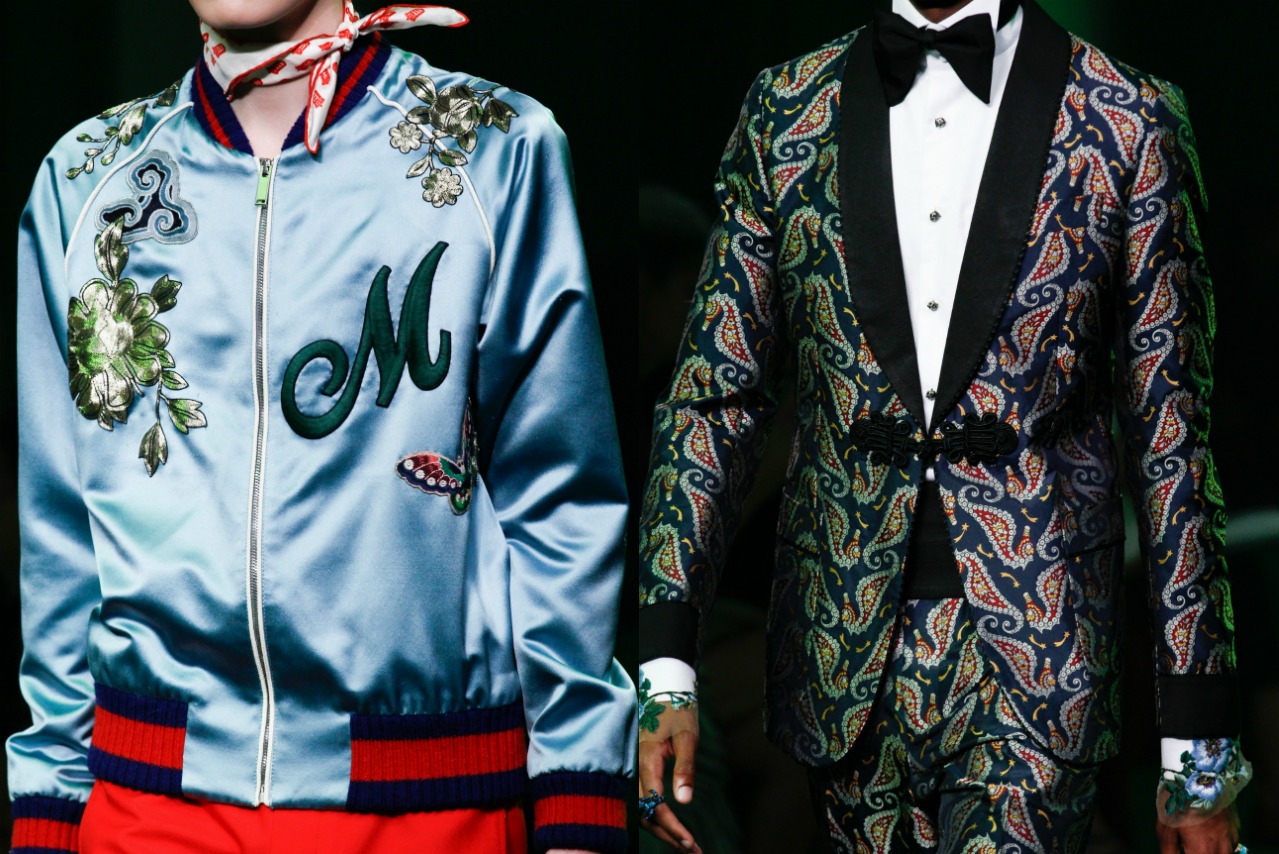 The print suit: fiercely seventies, worn together or as separates. A killer evening look when paired with heels, we especially like this sleek version, twisted by the trompe-l'oeil print: it looks like paisley… but they are actually mini sea-horses!
The kimono: the perfect addition to spruce up any classic look. Worn here as a suit over a bow tie and starched shirt, we love the "YSL in Marrakech" feel it gives to the silhouette.
The embroidered slipper: After the fur-trimmed leather mules, Alessandro Michele creates the next it-shoe of the season – the gentlemanly slipper, in velvet or rich satin. Pick your material, then pick your animal: a gold regal coiled snake, or a fiercely fluffy tiger (we love this one worn with black lacy hosiery). Can we have them both?