You've probably spotted her work on Instagram: everyone's going crazy for Danish artist Christiane Spangsberg's Picasso-like hand-drawn figures. Inspired by sculptures and statues, most of her creations are done in one go: the pen or paintbrush doesn't leave the paper until the figure is completed.
We love her depictions of the female form, flowing and curvaceous, as well as the multiple pictures she posts of her home studio, where her work is spilling out on all surfaces  – tables, floors, beds. A true possessed artist.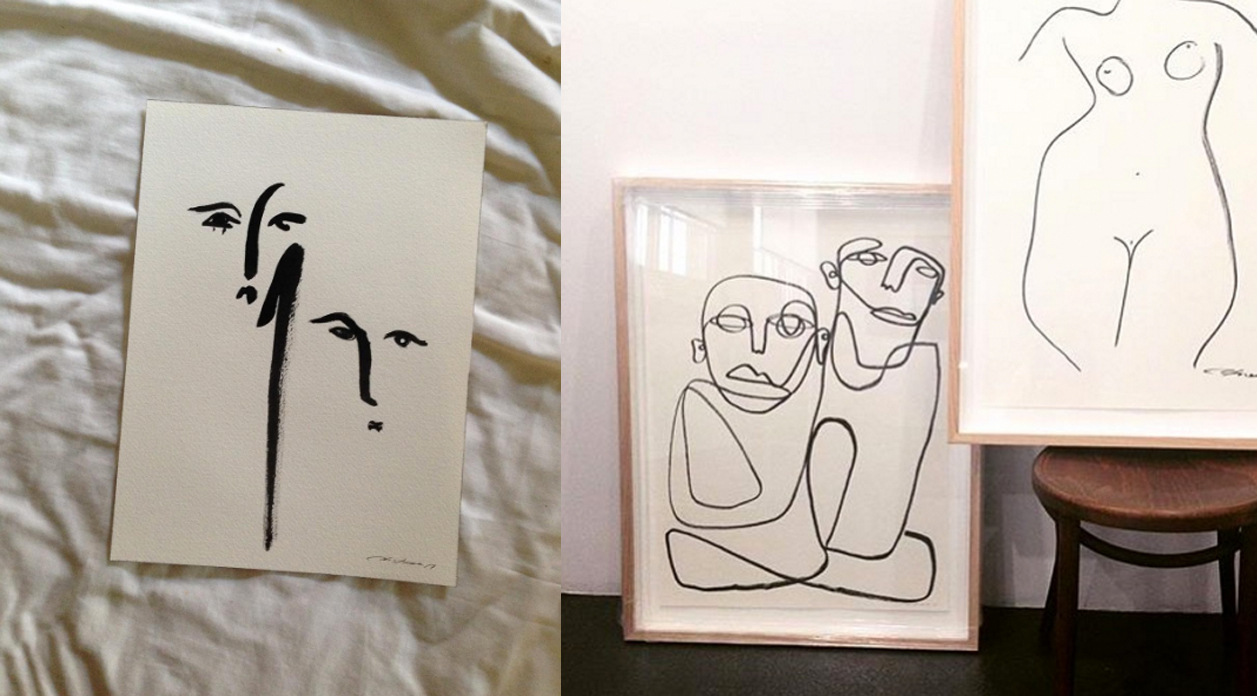 Everyone is trying to get their hands on a print, but they're only for the lucky few: her latest show in New York last weekend was sold out nearly immediately. Ever discreet and always choosy with her collaborations, Christiane has revealed her next project will be in partnership with The Danish Cancer Society, ending with an exhibition in Copenhagen at the end of the year. Beauty with a cause.