Some ephemeral cuteness by Keef Palas
Seriously, think about it. If you're down to buy clothes that you KNOW are gonna last only one season, why wouldn't you buy something with an actual expiry date ? That's exactly what Claire O'Keefe and Eugenia Oliva wanted to highlight when they created Keef Palas : impermanence is part of Nature's laws, just as much as fast fashion. This very cool idea made them win the accessory division of Hyères' Fashion festival. Or maybe it's just their incredible earrings decorated with bay leaves, wheat straws, garlic cloves or red peppers. They all come in vacuum packs, just like steaks at the grocery store. Playful AND beautiful. Not into ephemeral earrings though ? Try out the eternal collection. My favorite is the mussel pair. Yes, MUSSELS.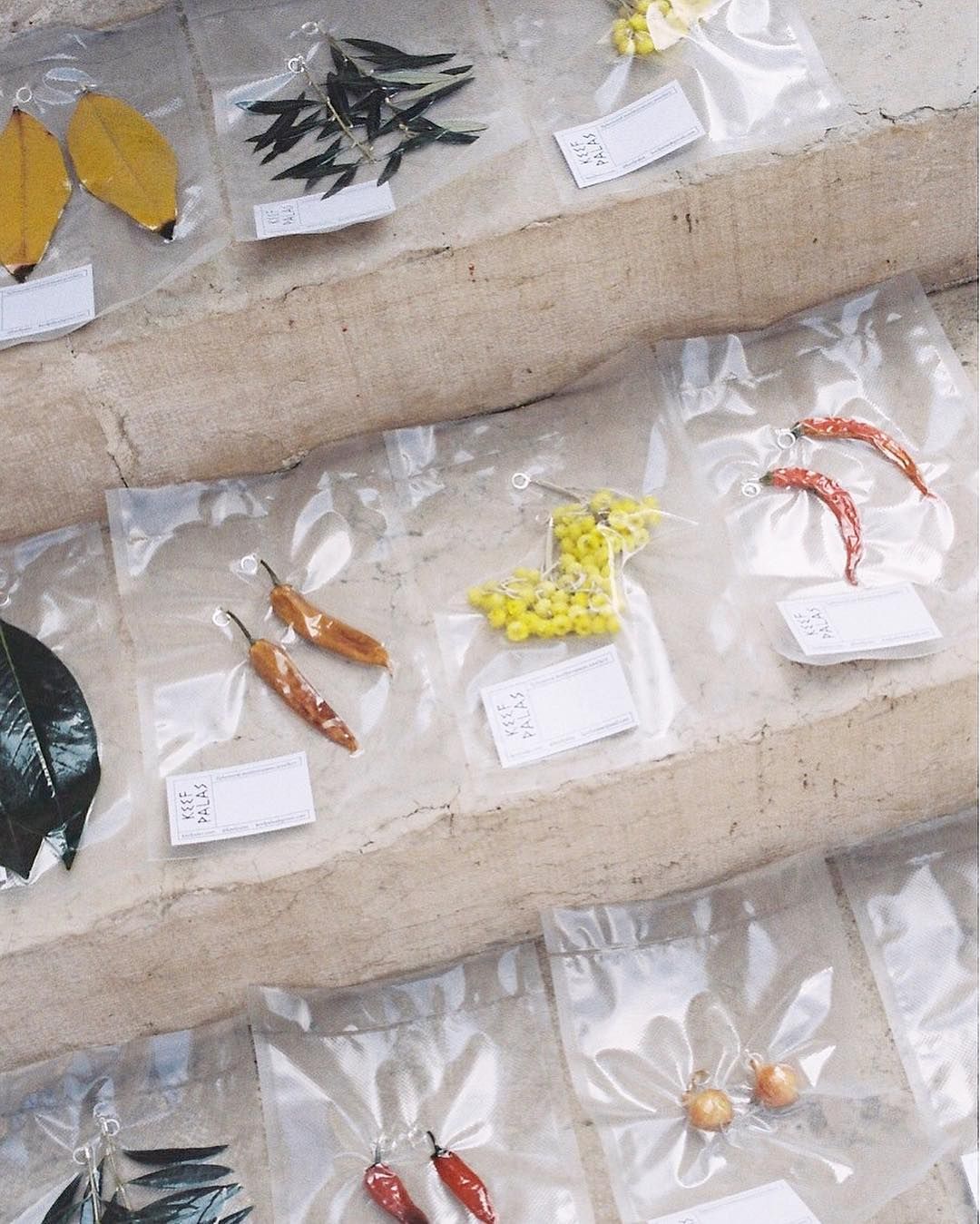 https://www.instagram.com/keefpalas
Something weird and amazing by D'heygere
She graduated from Anvers, spent some time within Margiela, Dior and Y/project's designing teams. No wonder Stéphanie D'heygere's own jewelry line is lit. Or maybe genius would be a more appropriate word. One glance at her lookbook and you KNOW she's not here to make just another jewelry line. Her motto is to "accessorize the accessories". She gives to the objects she's working with another purpose than their initial ones. That's how a silver hoop is turned into a cute tiny vase, where its owner can fit a flower (or a dollar bill, or a cig. Your turn to be creative). Same thing with a shirt sleeve, which is turned into a belt bag. Or these gloves that are now a scarf. Yes, after all, genius seems to be a more appropriate word.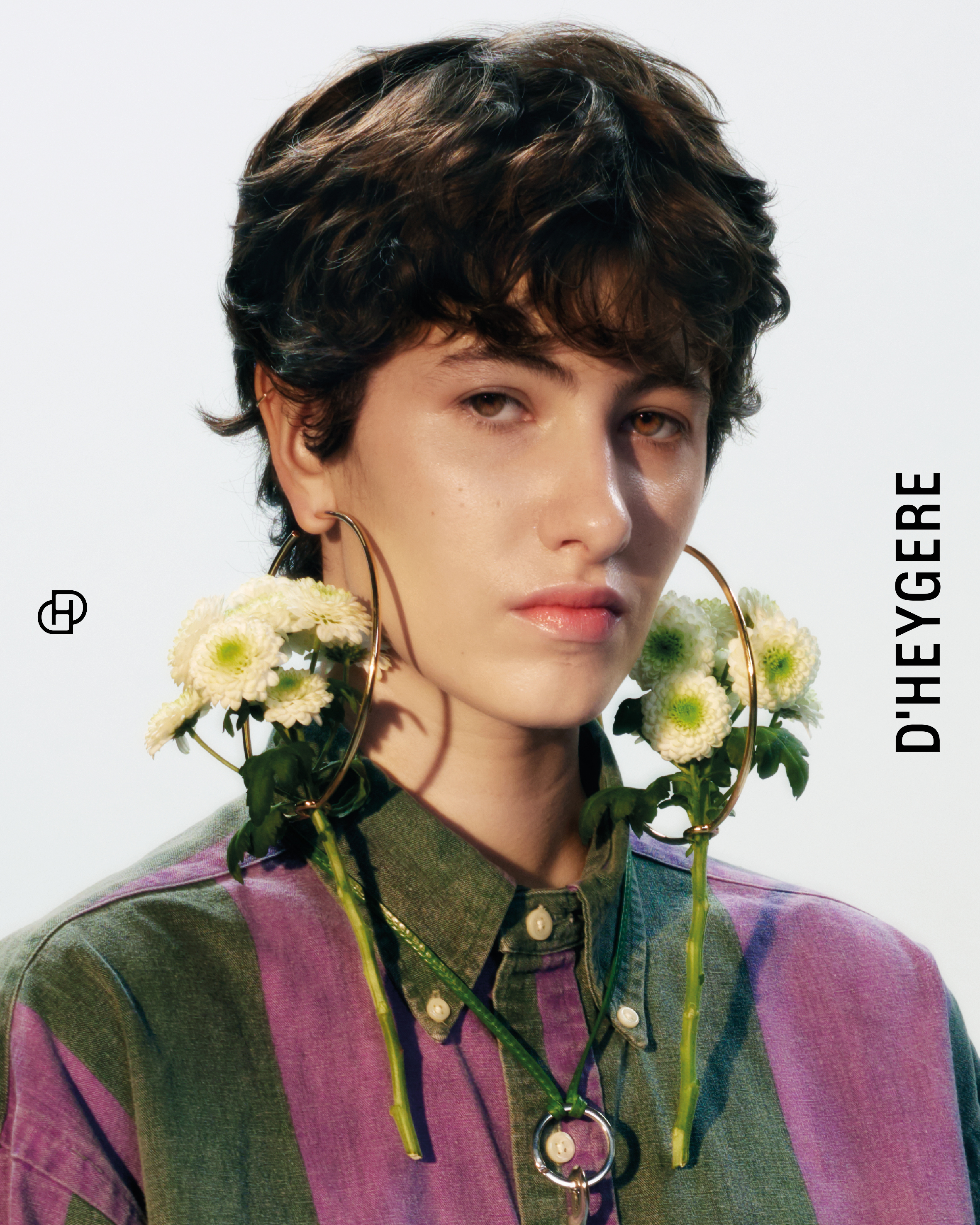 https://www.instagram.com/d_heygere
Some 90's bombs by Justine Clenquet

In Clenquet's world, shades come with chains and rings. Punk chokers get a chance to fancy some Swarovski strass. Cute 20's pouches get suddenly invited to the darkest clubs. She's not here to follow any rules. Her aesthetics is underground, she's obviously into punk-rock and the 80's-90's. There's something in her collections that Bowie would have LOVED. And I'm not even talking about the Ziggy earrings, which I, by the way, can't take my eyes off. Meanwhile, Lady Gaga, Charli XCX and the windows of Opening Ceremony have already acquired a few pieces. I'm next on the list.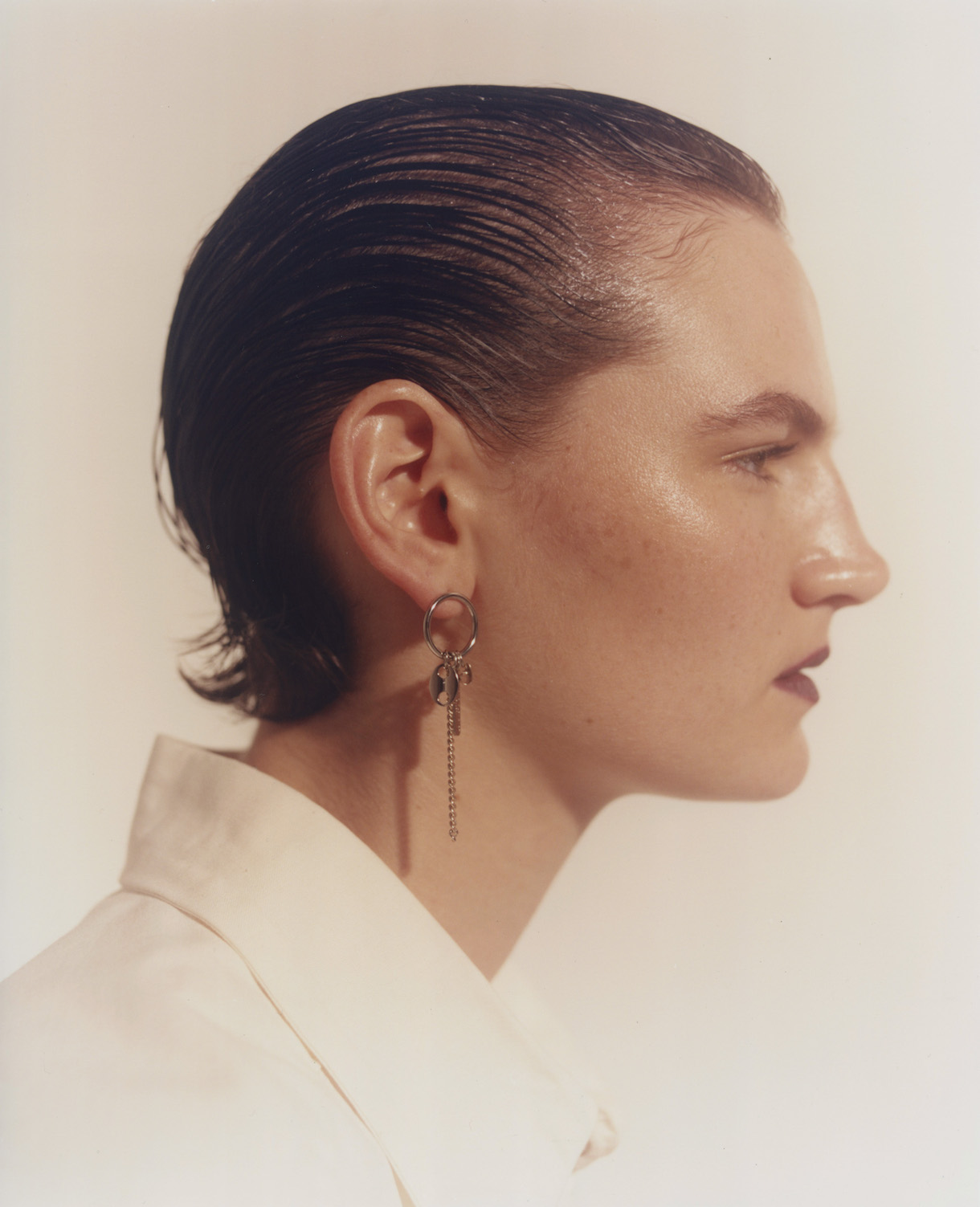 https://www.instagram.com/justineclenquet_jewellery
Something exotic and ethical by Amelie Pichard
At night, it's an earring. During the day, it's a cute pendant. Or the other way round. Versatility on fleek. Amélie Pichard has traveled to Afghanistan to find the best craftsmen of the country, in Kaboul, because she wanted to make their historical skills in jewelry survive despite the war. She chose to decorate these golden medals with simple symbols, like a sunrise, the peace & love thing or France outlines. It's everything I was expecting from my favorite French designer : cute, ethical and timeless.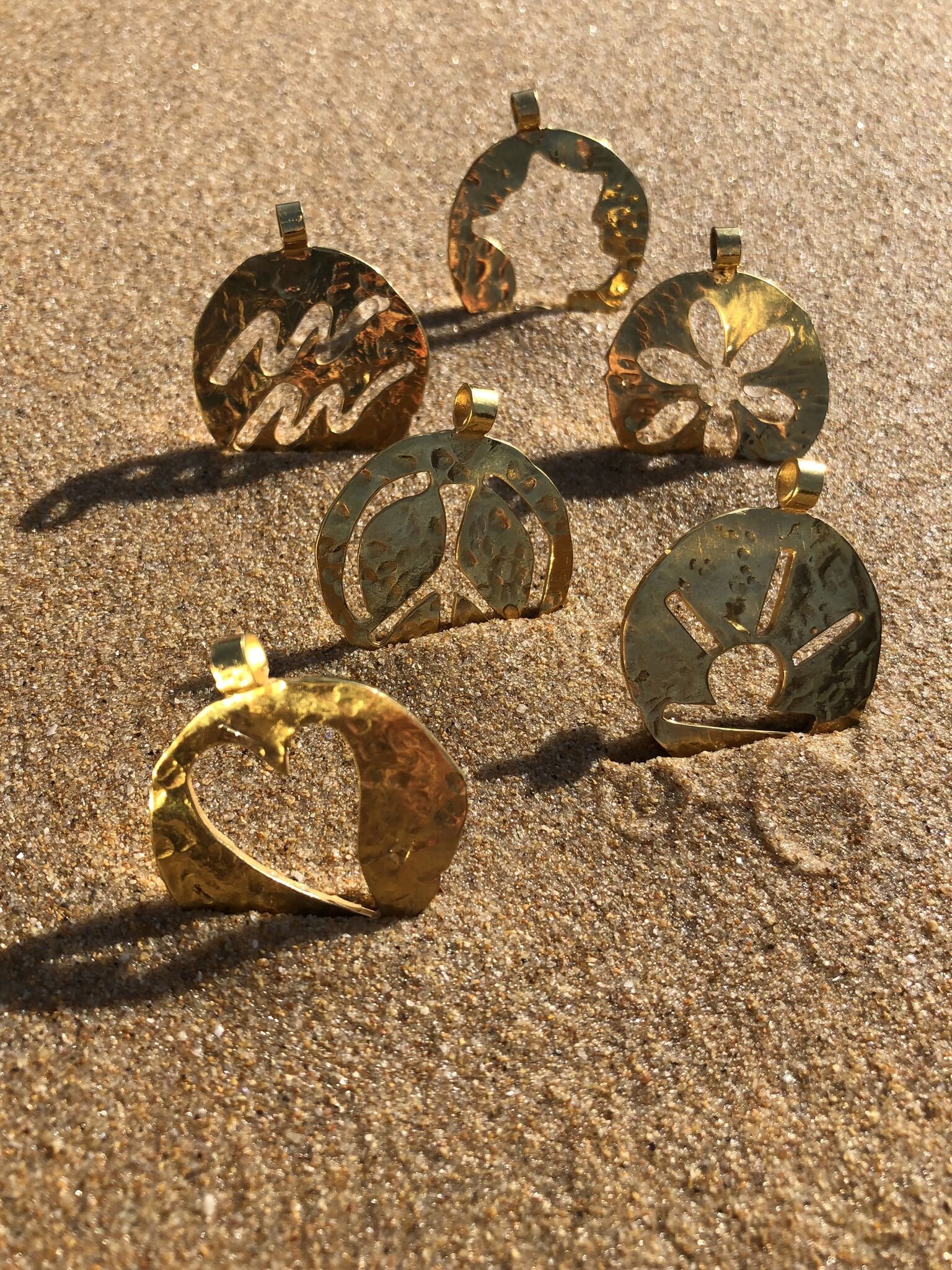 https://www.instagram.com/ameliepichard
Some summer souvenirs by Anita Berisha
The best thing you can do when temperatures hit minus 8000, when it's too cold to get out of the house without AT LEAST 7 scarves, when the sun has literally VANISHED from Earth's surface (except on your former-high-school-friend-who's-now-a-blogger's pictures) ? Denial. Pure denial. And that's everything the Earth & Sea line from Anita Berisha is about. The mermaid pair, handmade with real pearls, real shells, and bit of plated gold on top of it, will take you straight to the beach again. Give it a try, at least !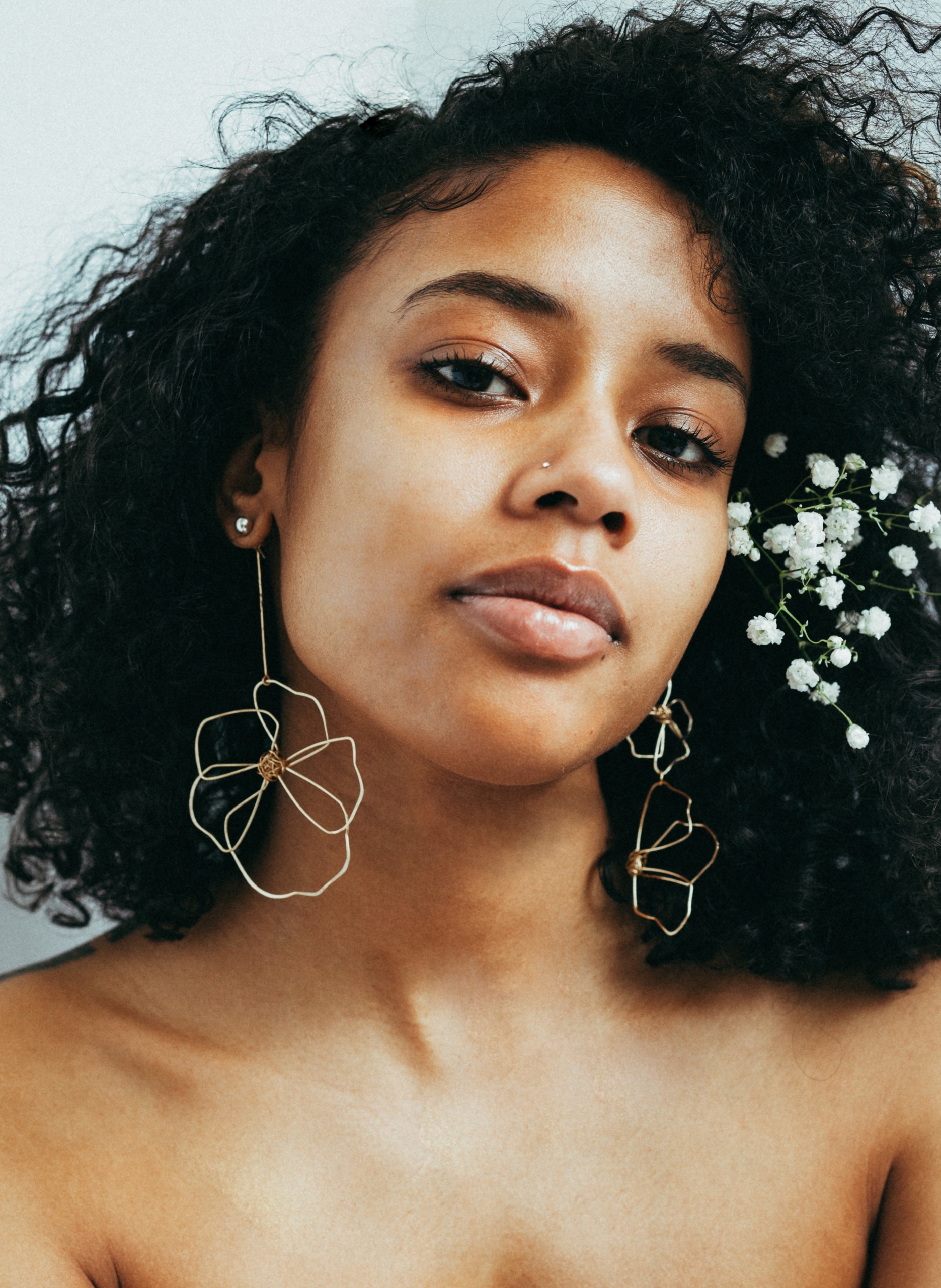 https://www.instagram.com/anitabjewelry
Some timeless poetry by Anne Manns
Take a look at this earring. To me, there's something disturbing about it. It's almost moving. Maybe it's just because it doesn't look like anything I've seen before. The shape, the way in which it embraces its owner's ear… To me, it feels like time had frozen around this ear. Ok, maybe I'm just crazy. Maybe I'm being a little dramatic just because I NEED. THIS. EARRING. Anne Manns, its designer, is from Berlin. She's inspired by femininity, sculpture, nature… (ok, who's not ?) but also, her garden. That's why her two lines are called "The Pea" and "The Aubergine". Which makes me want the earring even more.