Front row only at Chanel: forget fashion's usual seating cruelty: at Chanel, everyone was sitting front row… at least, everyone that managed to get an invite. Democracy has its limits.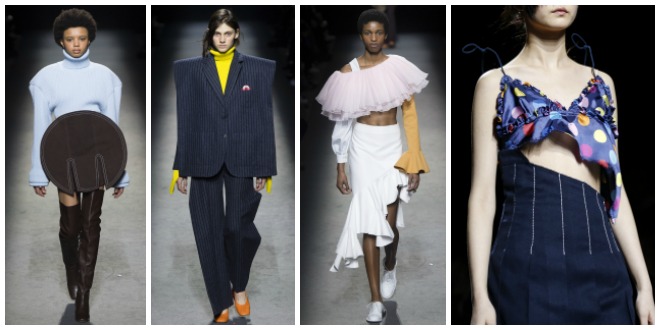 Jacquemus's deconstruction: one of our favorite collections from fashion's eternal boy wonder. Boxy suits, cut-out felt-like shapes stuck on the front of sweaters, slashed flesh-baring silhouettes… and a puzzling soundtrack by Clara 3000 that added to the dreaminess of it all. Anna Wintour, attending Jacquemus for the first time, approves.

Disco shoes: architectural black and silver at Pierre Hardy, sequinned zig-zags at Giuseppe Zanotti and boxy star-studded booties at Roger Vivier – our feet feel like dancing!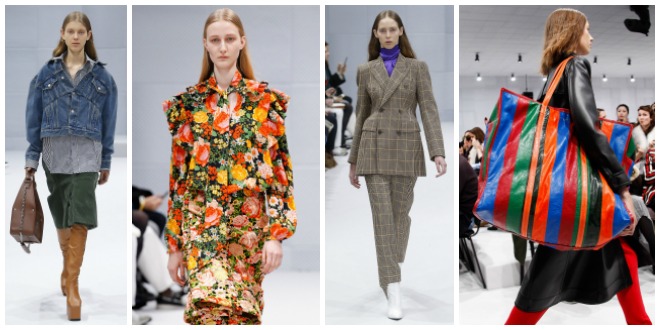 The new Balenciaga: everyone was waiting with baited breath for Demna Gvesalia's (from it-brand VETEMENTS) first collection for Balenciaga. Both a revisiting of the house's classics (structured silhouettes and tailoring) and a flash of Eastern coolness (the VETEMENTS-esque floral prints, layering and oversized silhouettes), the 34-year-old Georgian designer didn't disappoint.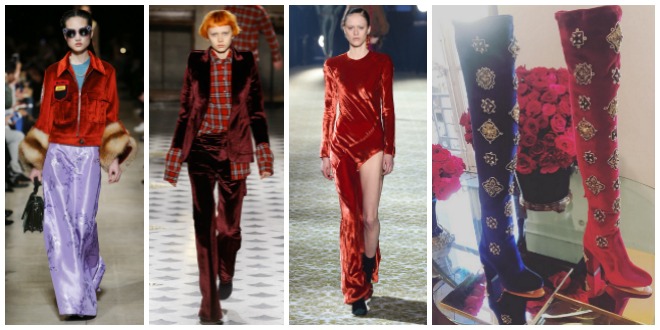 Velvet vibes: not blue like the song, but a deep, vivid, passionate red. Work it on a jacket like Miu Miu, a two-piece suit at VETEMENTS or a figure-hugging, leg-baring dress at Haider Ackermann. For the accessory lovers, Aquazurra's embellished thigh boots are the way to go.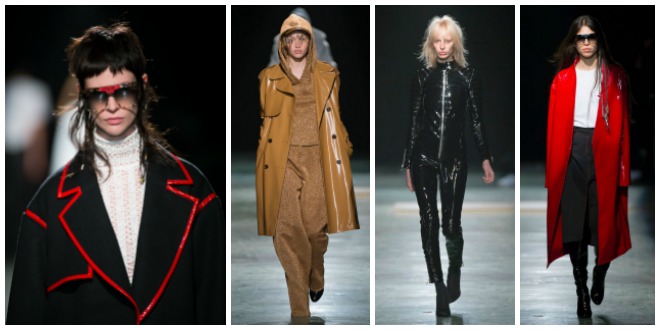 Wanda Nylon in a garage : the fashion show was held at the back of an anonymous industrial building just off the place Jacques Bonsergent, the showroom in a carpark rue de la Paix. Two very raw backdrops for a super sexy collection, all in vinyl, leather and thigh-high boots. We love!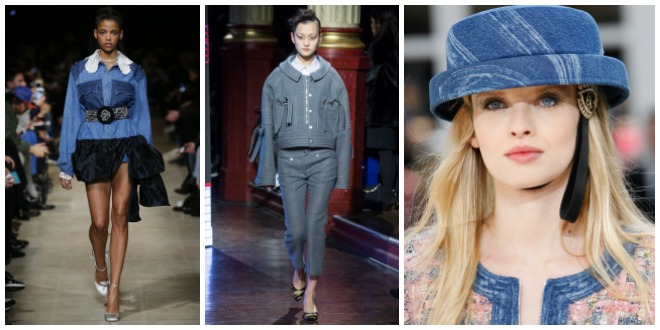 Dreaming of denim: spotted in the first silhouettes at Miu Miu, in grey separates at Kenzo, and everywhere at Chanel – as trims on handbags and twin sets, on belted shirts or even on the cute little hats.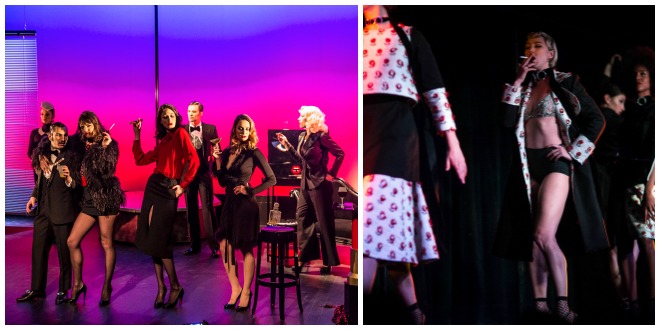 Cabaret: things got pretty steamy at the Yazbukey presentation at the Theatre du Châtelet. Pole dancing, towering Louboutin heels and Anna Cleveland as sexy as ever. Meanwhile, over at the Crazy Horse, young French brand Jour/Né presented a series of silhouettes on the cabaret's own dancers, quite a spectacular way to showcase a collection. It's getting hot in here!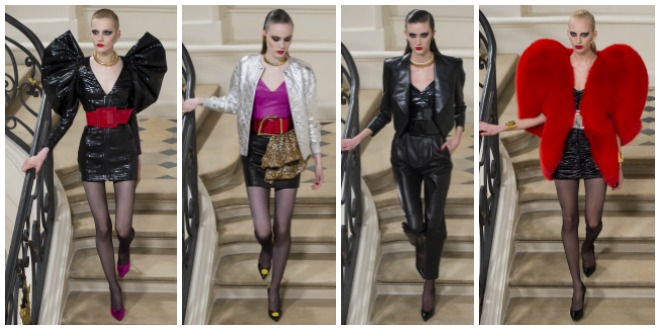 Hedi's triumph at Saint Laurent: if it is indeed his last collection at Saint Laurent, Hedi is going out with a bang. During an old-school presentation in the brand's apartments Rue de l'Université, each silhouette was announced by its number, couture-style. And what silhouettes they were: massively eighties, with sequins galore and shoulderpads as high as high can be. Dramatically beautiful.