Simon Porte Jacquemus (designer) : "The film is really funny, quite sweet. I was expecting to be a bit more thrown by Gregg Araki, his films often make me feel a bit unconfortable. I have seen Mysterious Kids many times, it's a masterpiece, but I can only watch it if I have 20 friends with me !"
Joana Preiss (actress and model) : "The film is funny, playful. I liked the references to sitcoms and the décalage – he takes specific codes and twists them his way. I thought the actors were perfect. I love Gregg Araki's work, I know the Teenage Apocalypse Trilogy very well – I believe as a director he really brought something new to the film scene twenty years ago !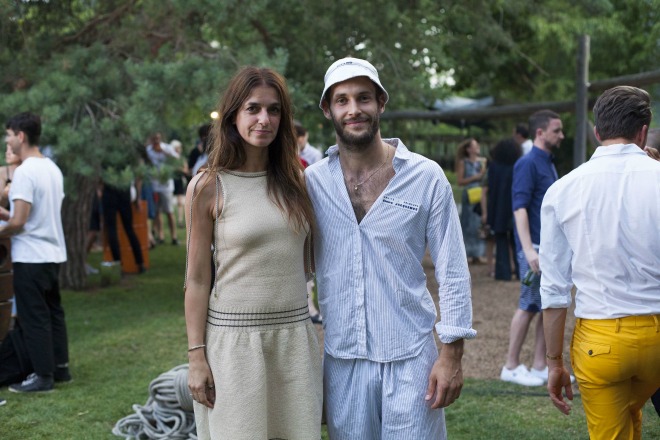 Joana Preiss and Simon Porte Jacquemus
Woodkid (musician and director) : "It's a very cool film, I'm delighted that Kenzo, a very friendly, not at all pretentious brand that I am really fond of, has collaborated with Gregg Araki, a director that I love. Mysterious Kid is one of my favorite films.
Lily McMenamy (model) : "It was really cool, I'm a huge fan of Gregg Araki ! I saw The Doom Generation with my first boyfriend in his bedroom when I was 16, it was the best thing ever ! I just met Gregg, and said, « Wake up and smell the capuccino ! » (that's a line from his movie)"
Grace Bol (model) : "The movie was amazing, but I want to see more, it was too short !"
Gildas Loaec (founder of Kitsuné) : "I really loved the colors and the saturation of the film – and most of all Slowdive for the music !"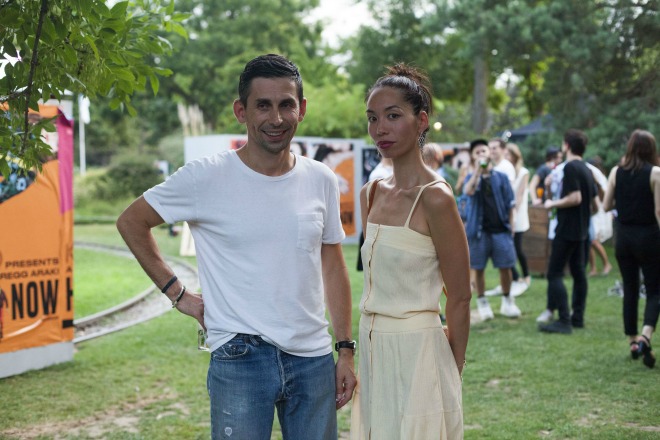 Gildas and Romy Loaec
Gregg Araki about the screening : "I've always thought of this movie being really fun, and this party is colorful, everybody is relaxed, this place is amazing. It's the perfect set-up.
Humberto Leon about the screening  : "It's almost like giving birth, we've been talking about this for the so long ; you get to share".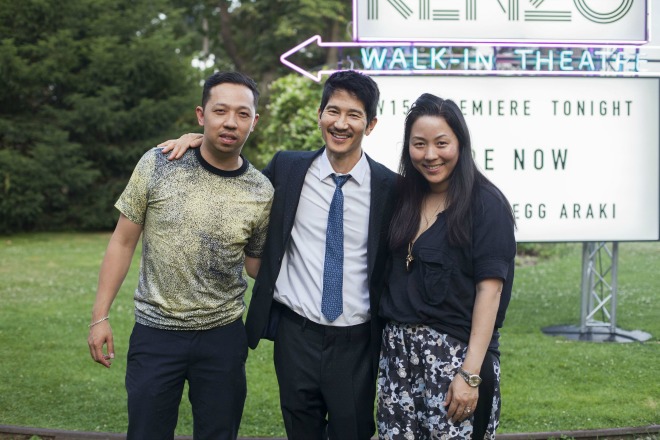 Humberto Leon, Gregg Araki and Carol Lim
Read this article on the Opening Ceremony website !