Let's fly away, ASAI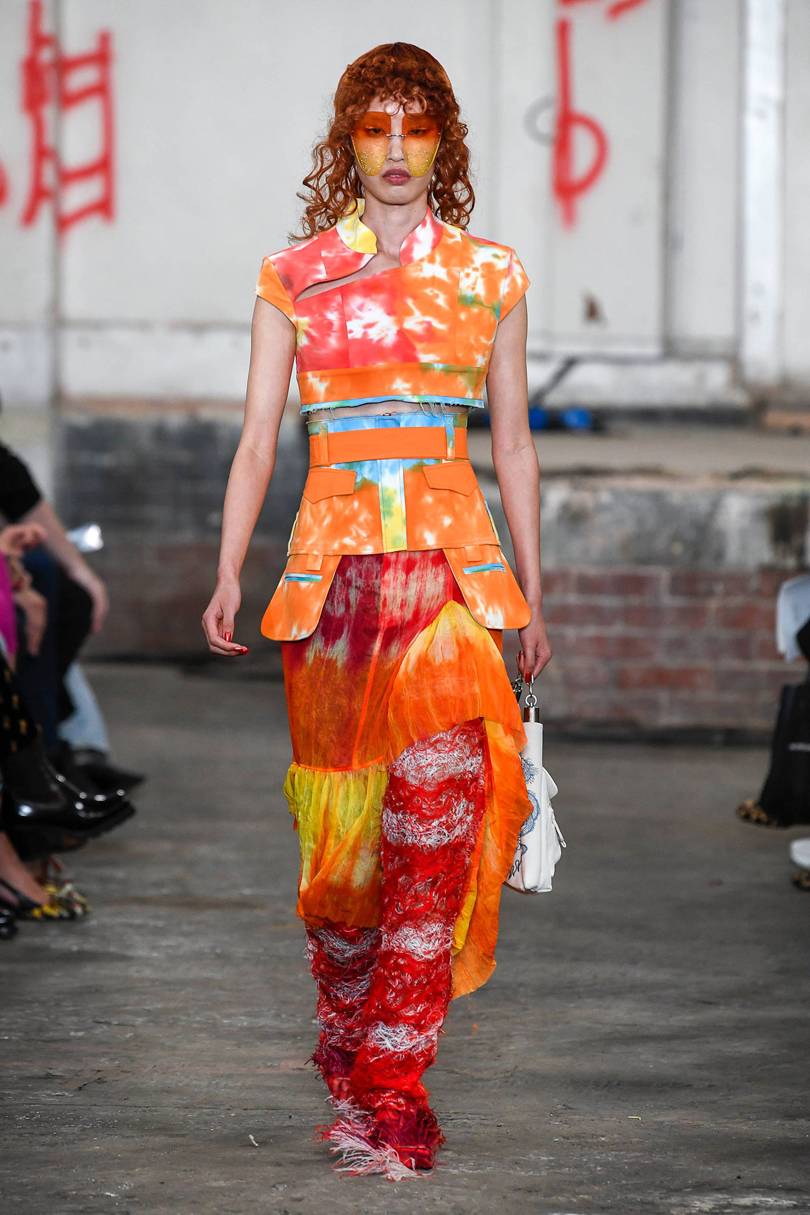 Asai presented his Women collection this Sunday as a member of Fashion East, an eclectic group of newly graduated CSM students. Though his clothing line was as experimental as could be expected, we spotted our first fashion UFO for his accessories section : XXXXL glasses with pop-coloured glasses covering the model's faces from forehead to chin. Were those fly or flying glasses?…
Victorians ghosts in black tulle, ERDEM MORALIOGLU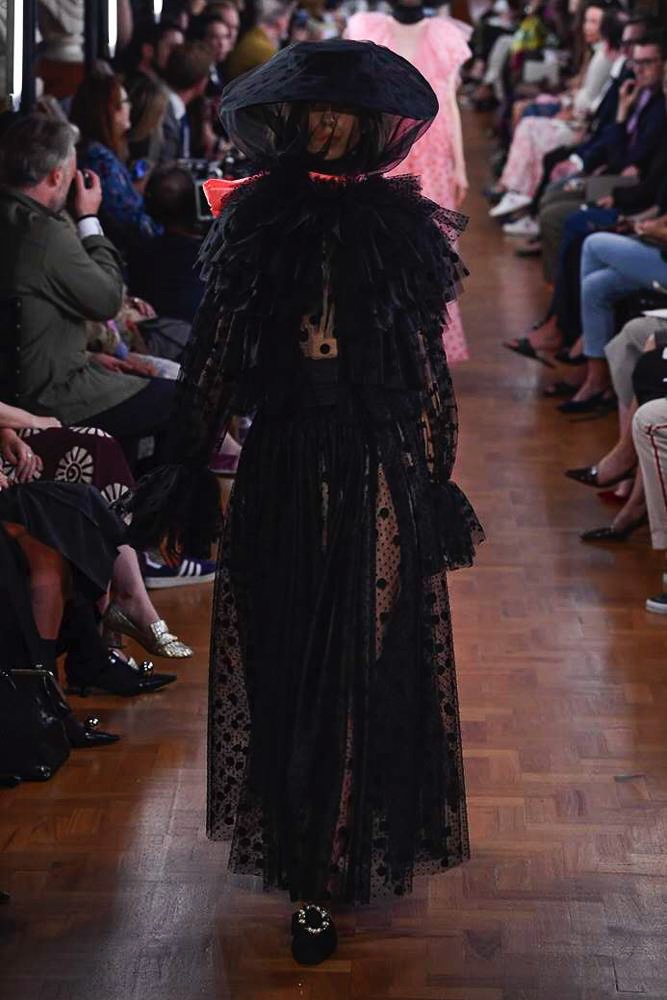 Astonishing were Erdem Moralioglu's models, most of them walking surrounded with light black veils seemingly picked out from victorian widows's wardrobes. If we could wonder wether the statement was gothic or romantic, the designer's explanation waved off any question : these outfits were reissues of Fanny and Stella's dresses, two transgender women living in the victorian era in a house just by Moralioglu's house. The two "cross-dressers" were then arrested but released, and their story touched the designer who made his show as a tribute to them.
Splash 90s, ASHLEY WILLIAMS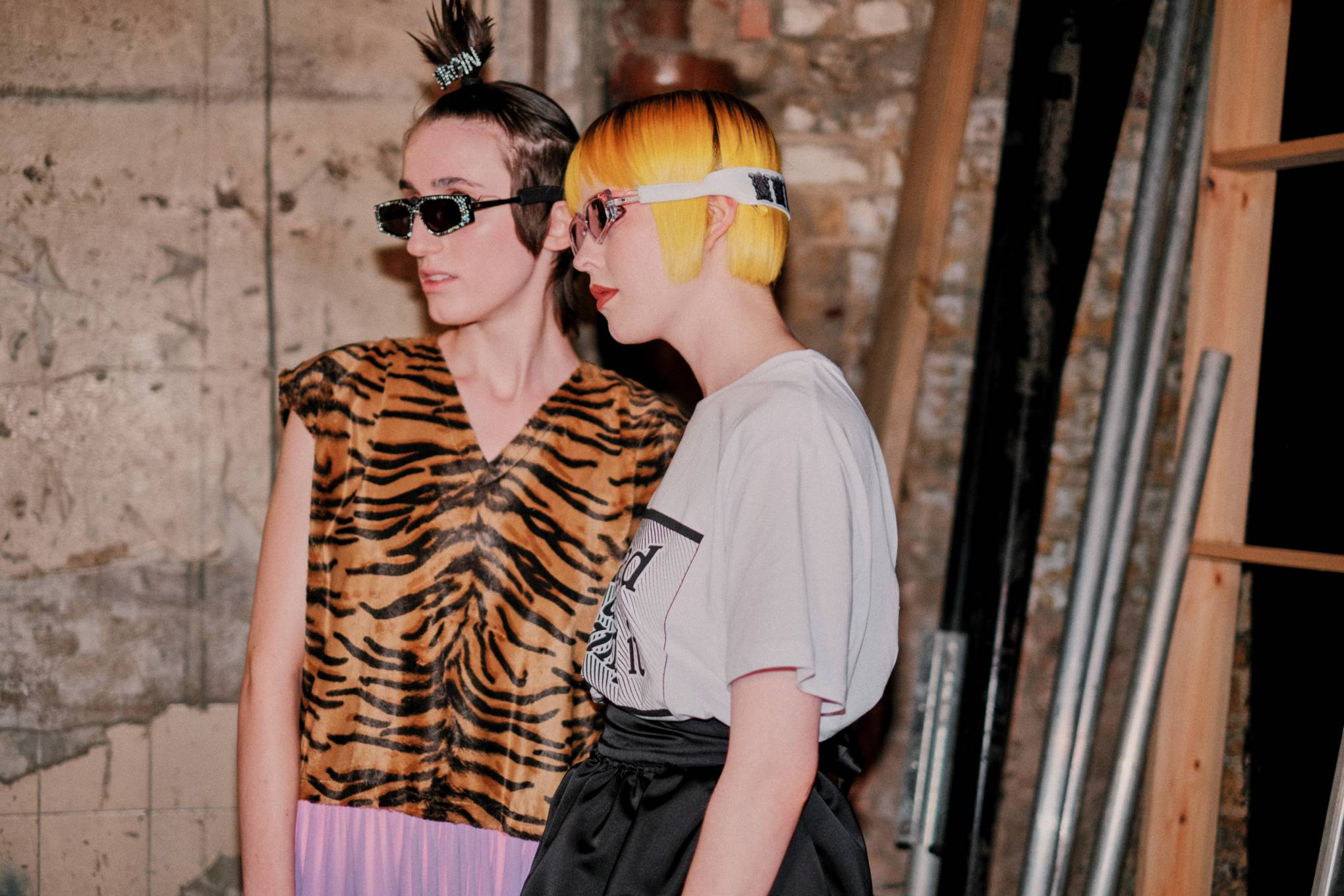 Dolphins, Trolls toys, punkish outfits : the provocative Ashley Williams made a great tribute to the nineties in her Spring-Summer runway. In the show's « accessories not to miss » list, the designer's very original sunglasses held onto the head by elastics like… goggles. Perks of getting them : no more worrying your glasses get lost in the sea, they're made for it !
Black is the new black, RICHARD QUINN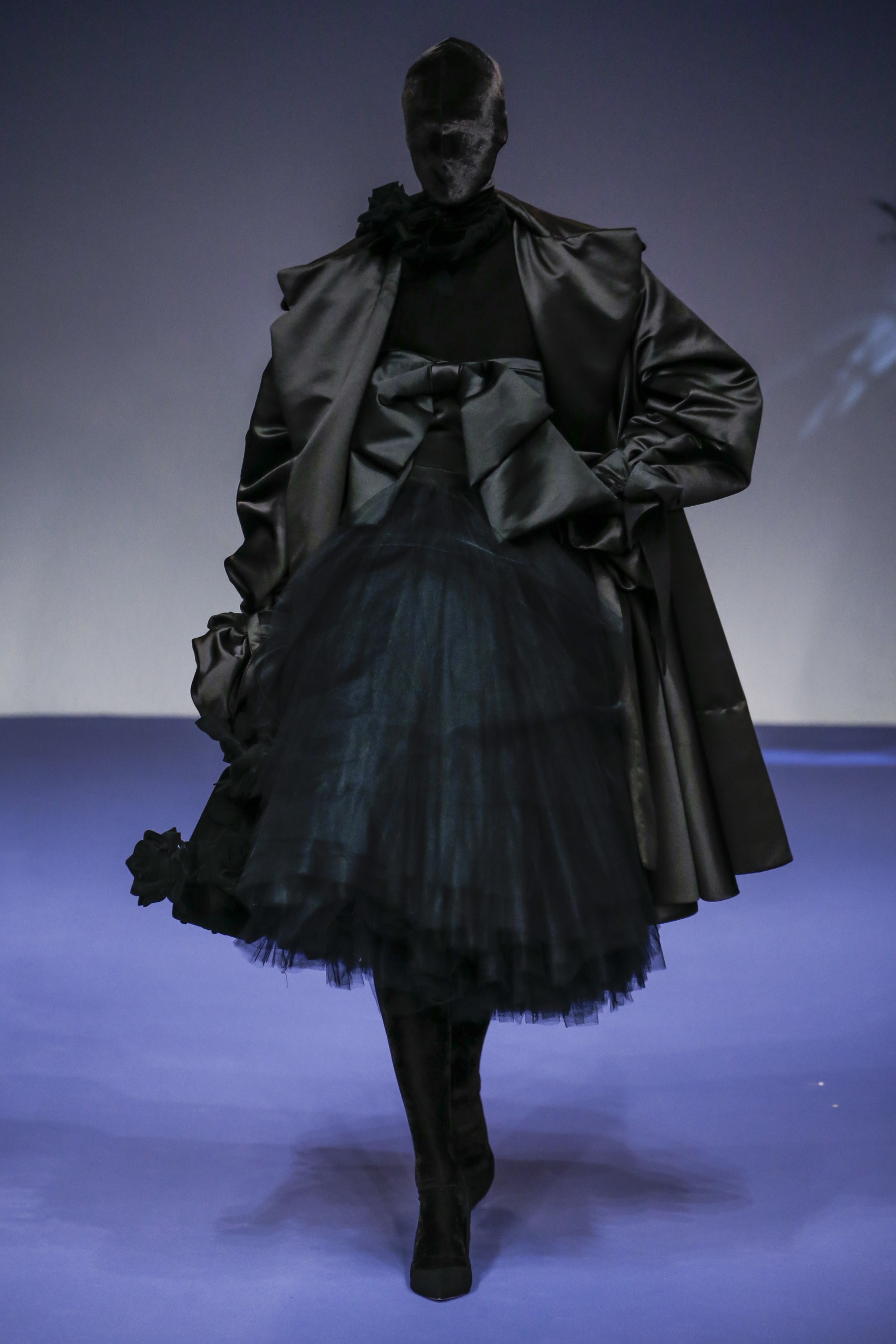 "Models must know how to walk with their eyes closed" : that is, for sure, Richard Quinn's command for his opening looks. Faceless women in black velvet bodysuits emerged from a dark purple background. The show was a reference to his fashion school graduation collection ; but one might rather see the disappearance of all of the model's features at the age of the rise of diversity in the industry… What so you say, aesthetic manifesto or ideologic statement ?
Fashion deviation, RYAN LO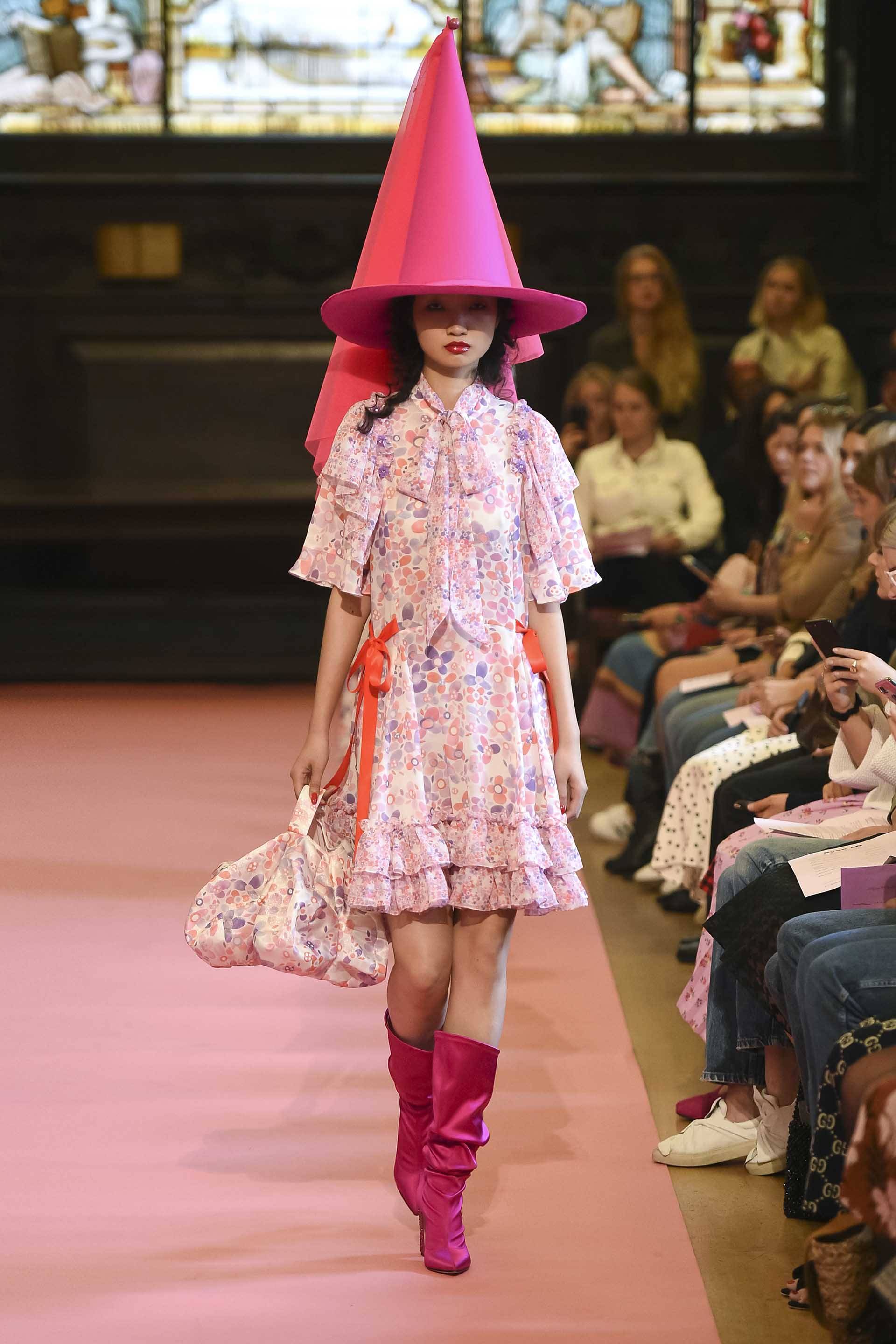 Ryan Lo confessed it : "In the end, it's always about 'getting the guy'. It's a bit depressive and dated but my woman is Carrie Bradshaw". Indeed, as far as fashion eccentricities were concerned, the Sex in the City protagonist was always the first to try, and Lo decided to take her as a example. The seductive ballad of the designer's show was made of airy dresses and – very – bold hats, in the shape of traffic cones. No doubt the Ryan Lo woman will, if not 'get the guy' for sure get a glance or two from him…