THE LITTLE NEW ONE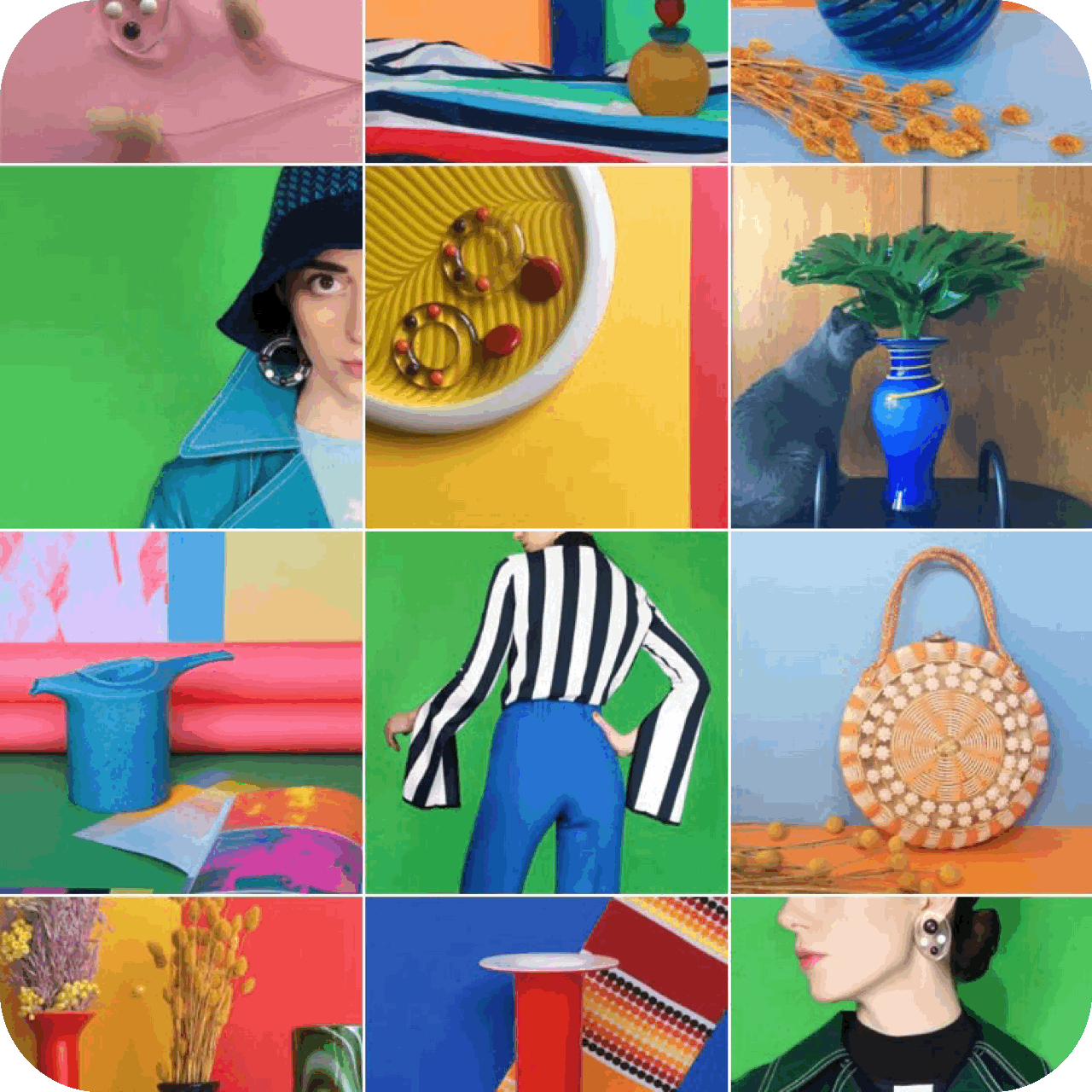 Attention, Pop ahead! Colorful and refreshing, the @caba_paris instagram account is our little favorite of the moment. Behind this account, Elise Hannebicque, passionate by vintage since her youngest  age – her favourite film is Austin Power «for costumes and decoration!» – looks in the vintage fashion for the original and the Unique. According to her, "the most appealing in the fashion before, it is above all freedom and novelty" make new with the old is her creed. Her instagram account serves as a windowshop for her e-shop (freshly opened). This dedicated space has fashion, and lifestyle that will seduce the fans of Courrèges, and photos of Éliott Erwitt. What to restore elegance and pop colors in your daily life!
THE MOST JE-NE-SAIS-QUOI-PARISIEN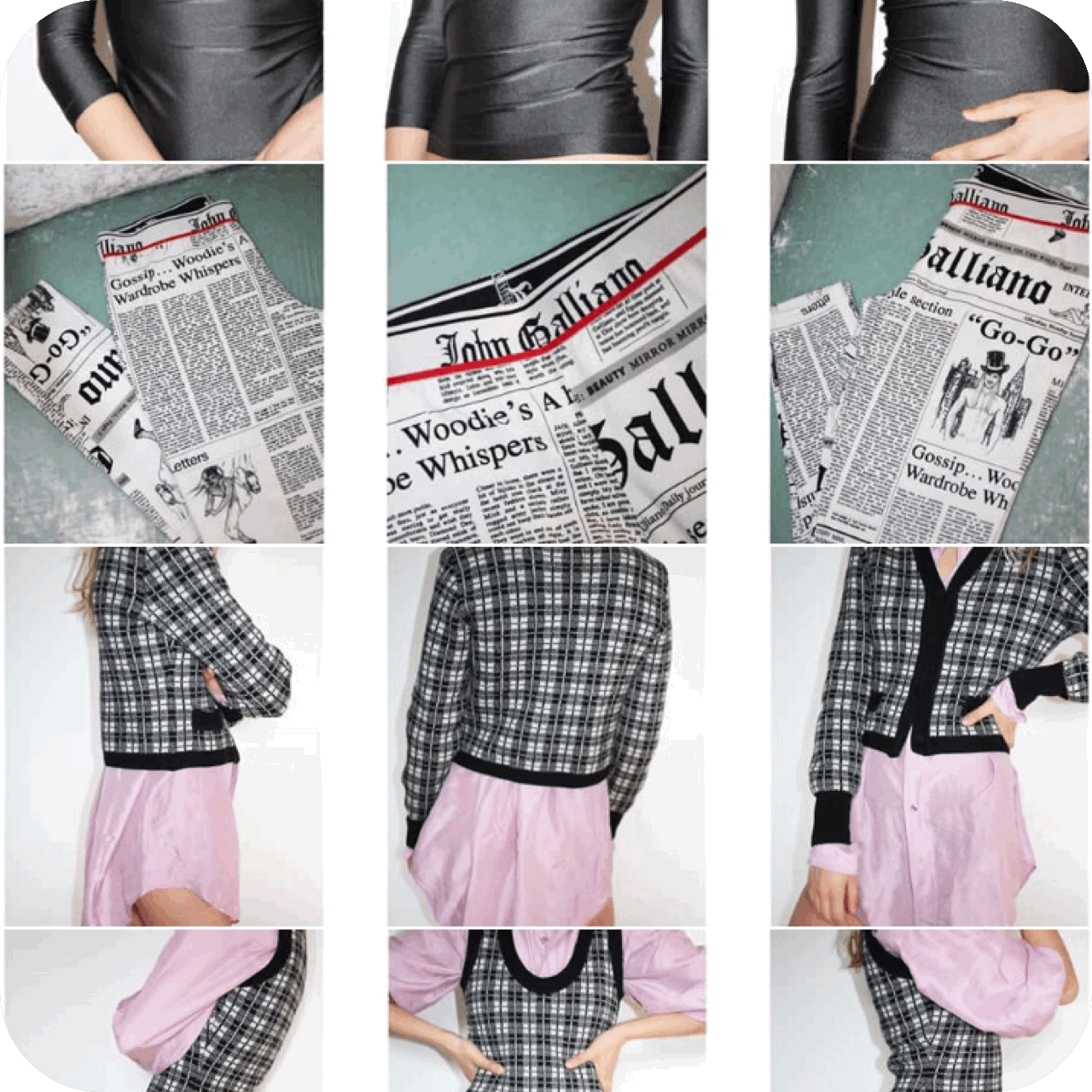 This instagram account for «people with good or bad tastes» is full of wonderful pieces from all over the world. Garance C. started her love story with the Vintage at 19, when she was in a trip in Australia, and London. Starting for personal pleasure, it is finally a real passion that follows. Her savvy eye and taste for so-called "treasures" pieces offer a chic and stylish view of what fashion has done best from the 1960s to the present. Real source of What was cool? , its feed will give you something that you will want to wear right away. With style and casually. Signé Vintage.
THE MOST PEOPLE IN THE 00'S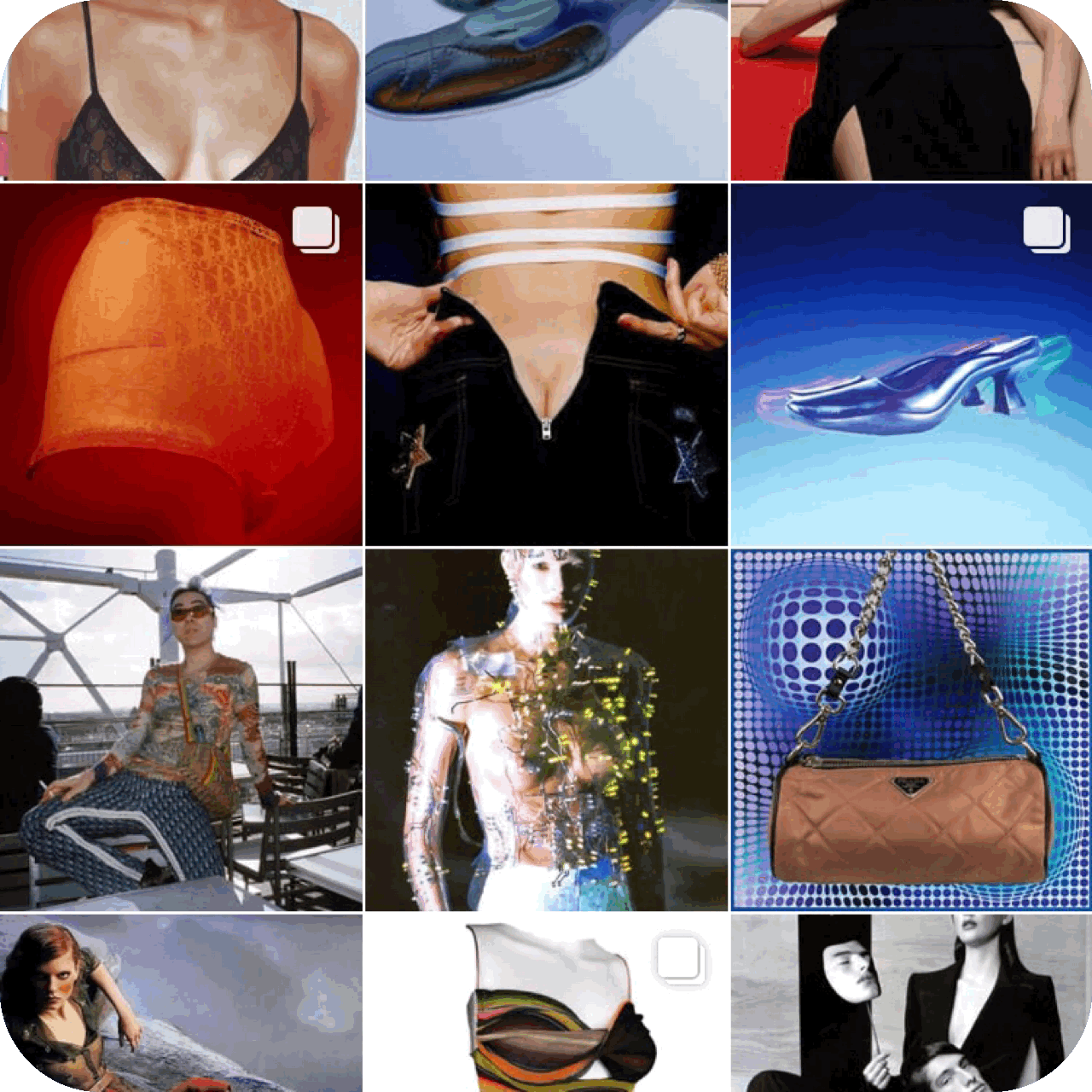 "That's hot" and Paris Hilton won't say otherwise! Marie, aka Nina Gabbana for the VIPs, get for you what the years 2000 did worst but especially BEST. This young self-taught, made in Internet, makes her living money by DM – it means Direct message – "It's simple fast and efficient. And then it creates an exchange with people who buy parts from you too. I like it" and so do we ! Gold mine, far from the current fast fashion, the most ICONICAL early 00s pieces are available on its e-commerce. An ultra-sharp universe is a 2.0 design, which makes our aunt's closet so cool that we also take on our own.
THE MOST I AM A LOOKBOOK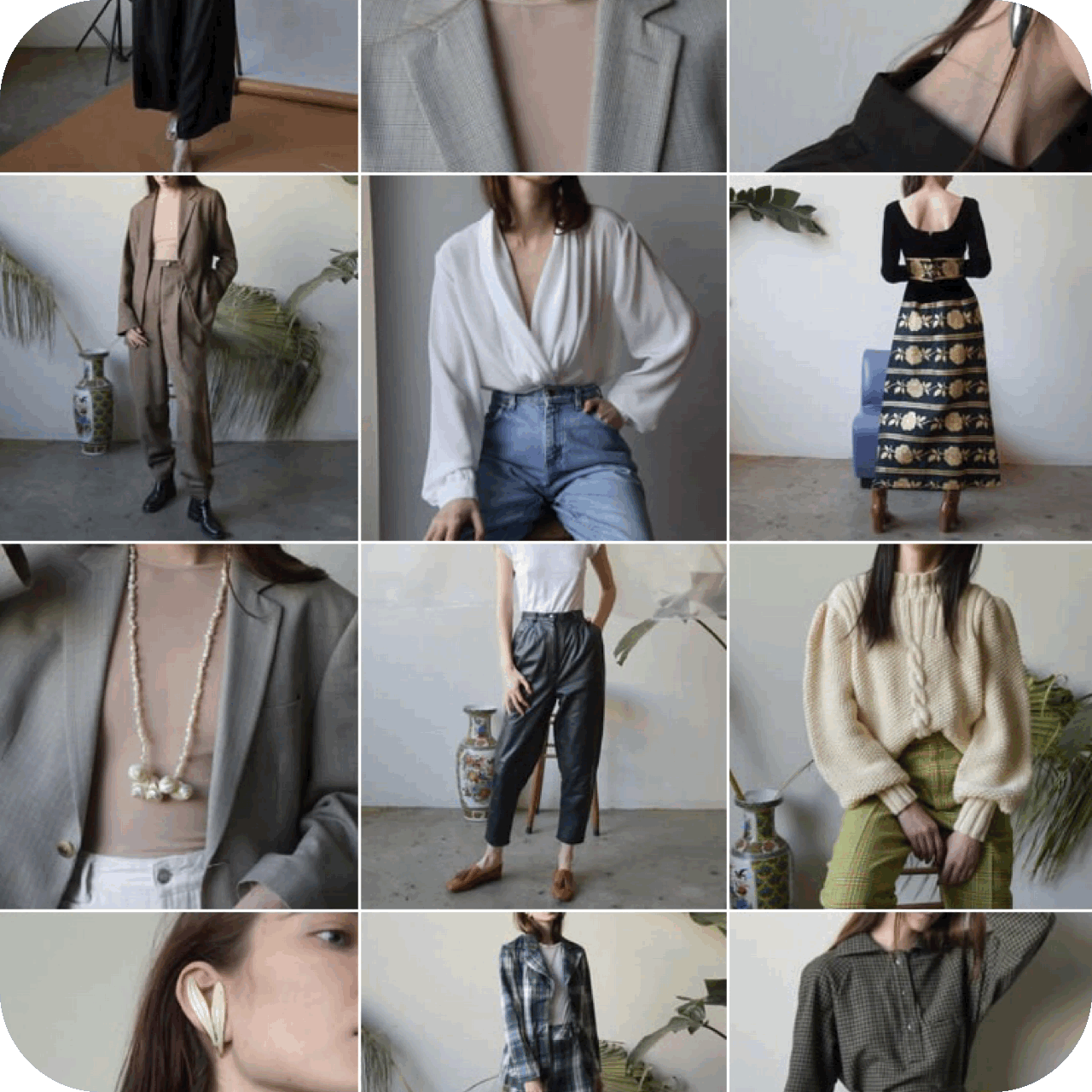 Wandering through the account is like making a peaceful fashion break. It's a bit like Phoebe Philo made it the AD. It's sharp. It's accessible. But most of all, it's beautiful. Not only for It-girls, we would almost forget that clothes are for sale. To consume like a mood board, to wear like a look book. So goooood.
THE MOST KAWAI 90s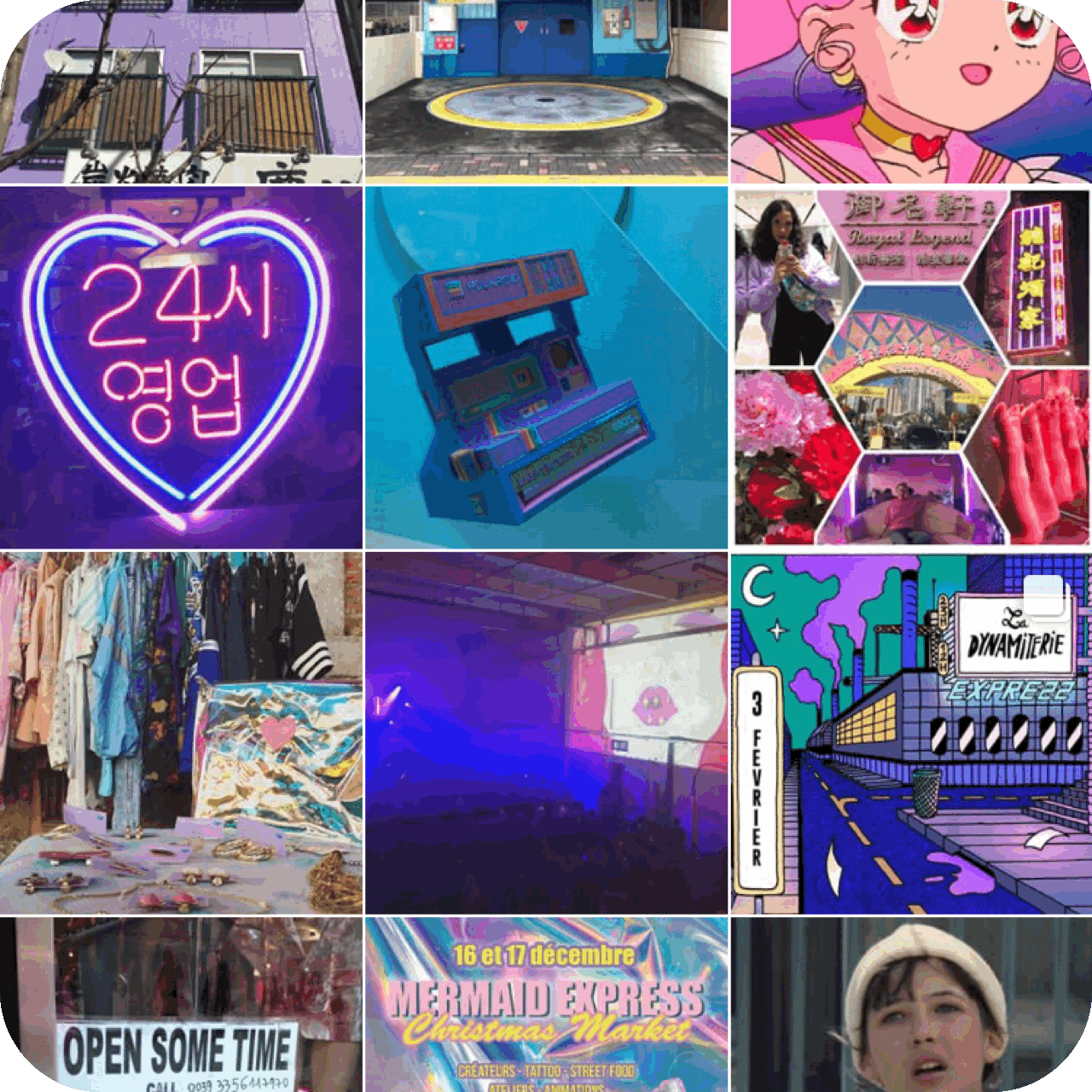 Imagine Brenda and Kelly who decide at the end of the 90210 series to open a fashion shop. Well, that would make The Mermaid Express. Ode to the 90's sweets, high sizes and pastel colors. Nissa and Billie the founders, explore all facets of the lifestyle made in smile. Proposing a real travelling thrift, they impose themselves where they are not expected : from the Christmas market, to the open air Techno, they settle, discuss, and creating real relationship with their customers. More than a simple instagram account, it is a true collective of joy. Organizers of parties, they watch as a duet to give Summer Jam in Paris. Like a pink Californian sky all year round, Mermaid Express illuminates the capital.
THE MOST LET'S TALK ABOUT (REAL) FASHION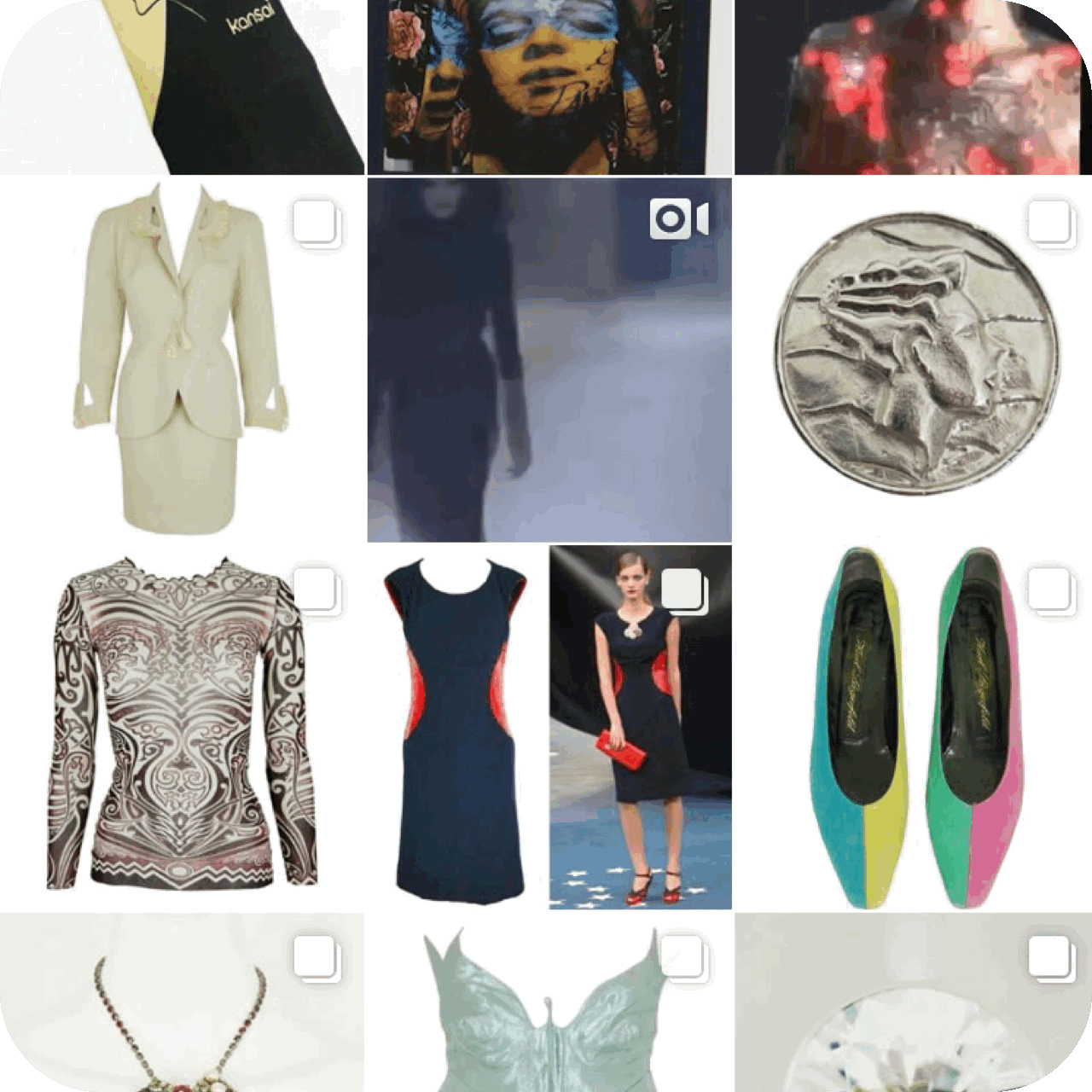 When we ask him to tell us his first time with vintage, Moji Farhat tells us that everything started in the 90s. At this time, he went through all the thrift shops around the city. From Paris to London to get dressed and to "chiné few dress for the Drag queens from Folie's Pigalle and Queen."  But everything really started ten years ago while by chance it finds a coat from Castelbajac winter 1981, "it was a click, a childhood return. I began to collect with obsession the iconic pieces of the creators who made me dream as a child."  Today he did his full time job. His instagram account serves as windows at his shop – in partnership with Vestiaire Collective  – but above all served us to tell us a fashion History. Every garment is told with care and precision. When vintage becomes archival work, the inheritance of the garment is only more beautiful. So thank you Moji Farhat for this fashion lesson, every day.
In short, these accounts are to follow, to share. And don't forget, buy vintage is consuming more responsibly Eco. And on top of that, it's being more stylish. Please yourself, buy vintage!