Hello Brigitte, can you tell us a little more about yourself?
Hello Please! Just a little? Ok, let me try and define myself in few words… Parisian baby, self love guru, international star.
You're big on self love – what is your favorite thing about yourself?
Self love is the purest form of love. Loving yourself first thing in the morning is as important as brushing your teeth. Everyday I try to love something else about myself, you know… it makes things more interesting. Today I couldn't get over my hair do – so I kept imagining I'm in a shampoo commercial and I was slo-mo flicking my hair around haha!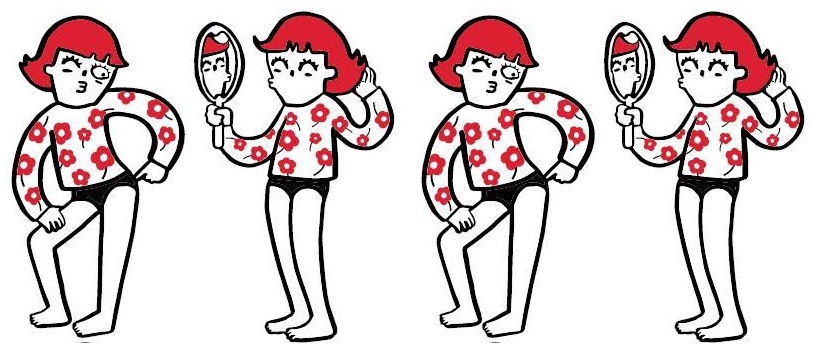 We love your flower-print top – could you describe your personal style?
Well thank you, I got it from Heimstone. I see myself as very free spirited girl – if Paris is my playground, the world is my back yard! I like to be noticed but only by whomever chooses to notice me, my style isn't loud but it's definitely not shy and quiet.
I believe that the way you dress yourself in the morning is the way you'll carry yourself during the day. So we are actually back to self love, you should always dress up in a way that will make you wink to yourself every time you see your reflection in the mirror!
Any plans for Valentine's Day? :)
I asked myself out, but I was already taken.