A girl is lounging on the sand, gazing into the distance. The sun is warming her skin, the wind is messing up her hair. She poses nonchalantly, then suddenly turns to the photographer with a defiant look. We first fell in love with Epi Swim, the swimwear brand created by school friends Julie and Mathilde, via its pictures : "real" girls with "real" bodies, far from what you usually find in lookbooks – full, freckled, fragile or femme fatale.  There's a little bit of us in each of them. Made in small batches – making it impossible to find someone wearing the same item on the beach, unless you're very unlucky – and made out of luxury Italian fabrics, Epi Swim bathing suits are the perfect antidote for changing-room phobia, and elegantly celebrate the art of slow fashion.  We meet the designers.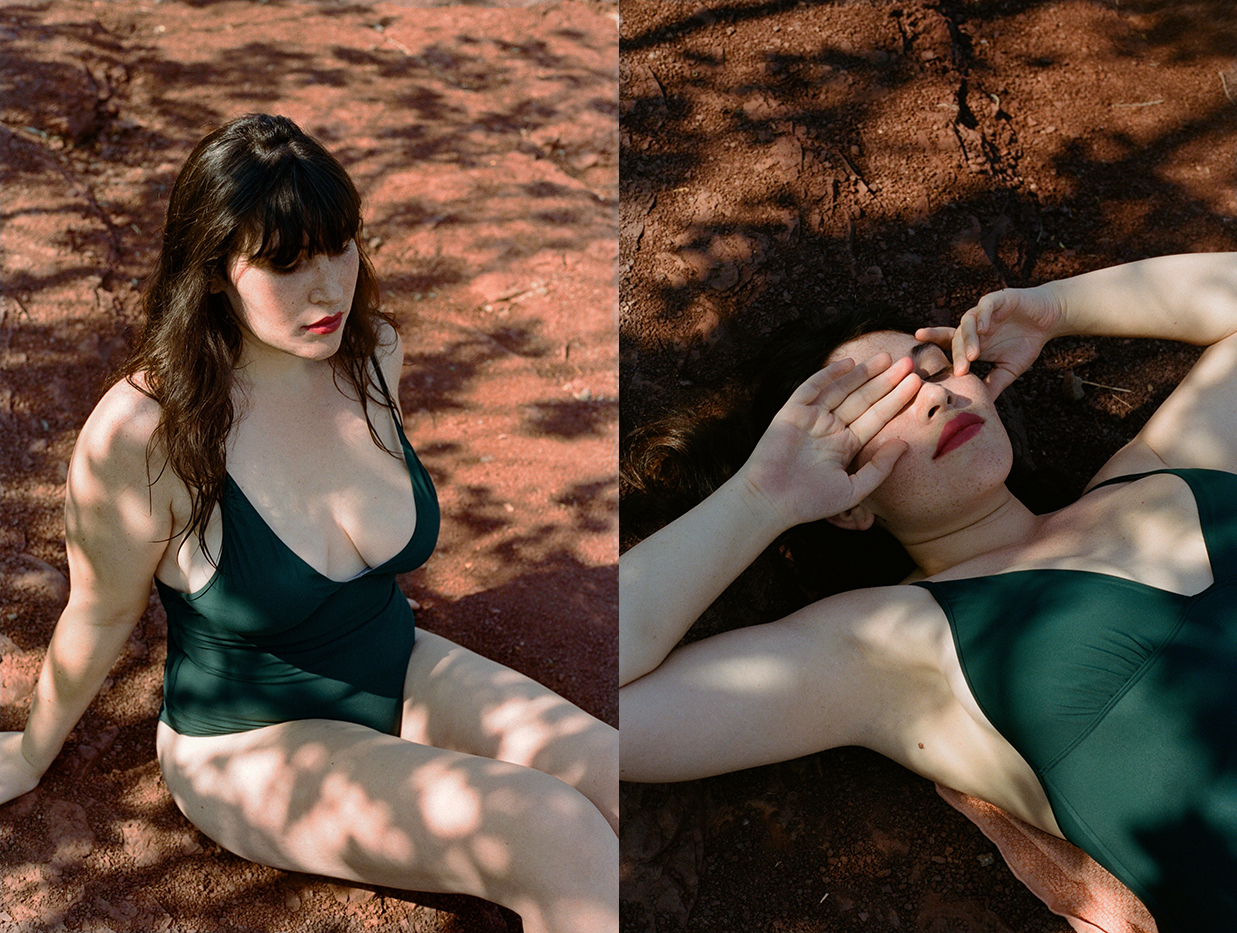 Hi Julie and Mathilde ! Tell us – why were you drawn to swimwear ?
Creating swimwear was a natural choice for us. We've always found it difficult to find beautiful bathing suits, well made and well cut, in nice colours, flattering for any body type and ethically manufactured. All this for an affordable price.
What's ethical about your designs ?
Most of our material – all Italian – is made from recycled polyamide. We also chose to create and develop our whole brand with a French manufacturer. The last part of the garment-making is done in the Tunisian branch of the factory, as Tunisia specialises in high end swimswear, and it is all done in an ethical way, respecting both workers and the environment. We know exactly who is working there, how much they are paid and what the working conditions are. It was a major concern for us. We couldn't imagine relocating our activities without carefully following the process.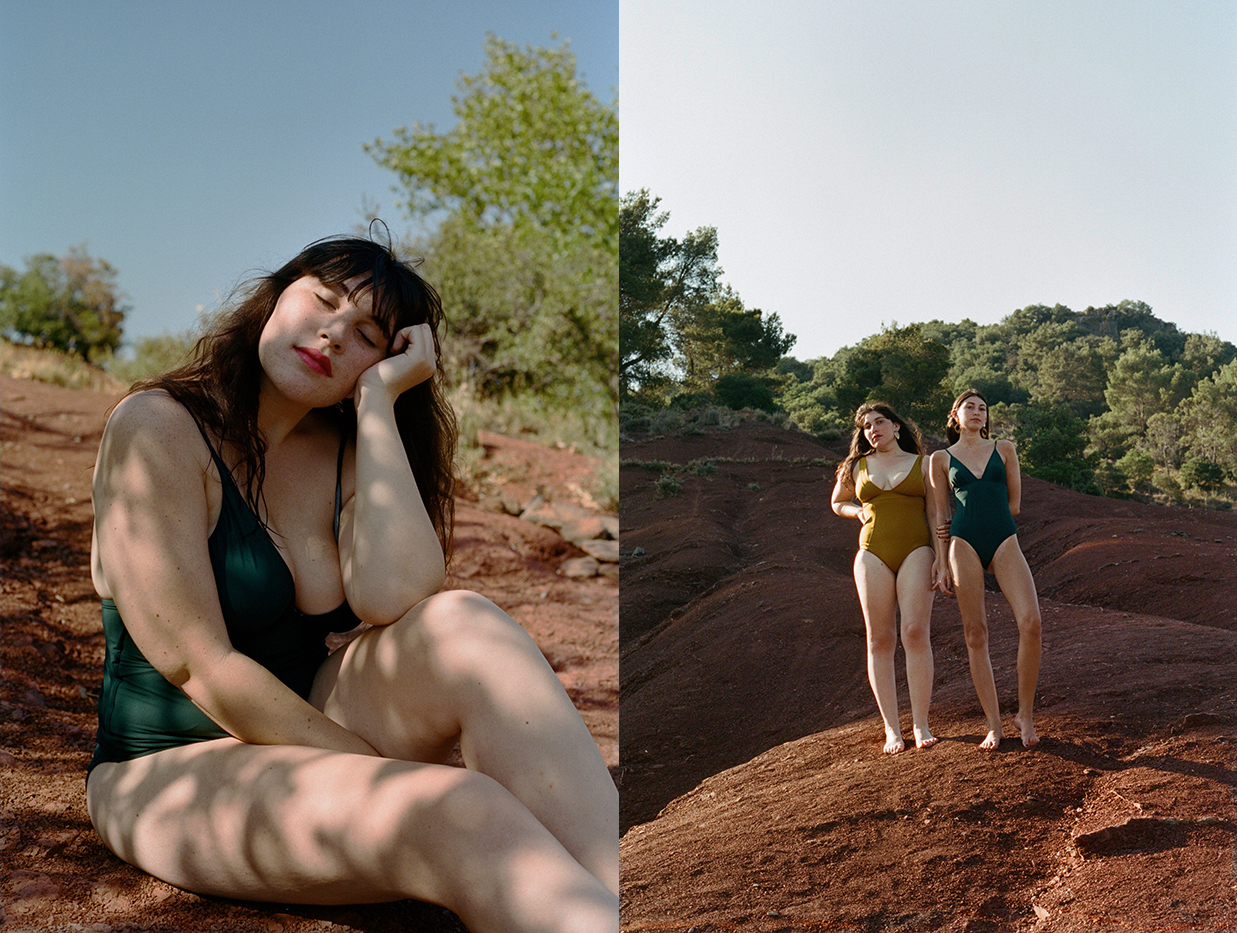 Julie, what inspires you when shooting the brand's imagery? What type of atmosphere do you like to create? 
The two main inspirations for our shoots are colours – always at the core of our collections – and the female body, its beauty and its diversity. We try to capture moments, to find something natural, to unearth personalities and different kinds of beauty that are always super powerful. We never retouch any of our pictures (which are often shot on film) and never try to hide what current society sees as "flaws". Set design and spending money on shoots is not important to us, we prefer to always preserve a form of intimacy with our models.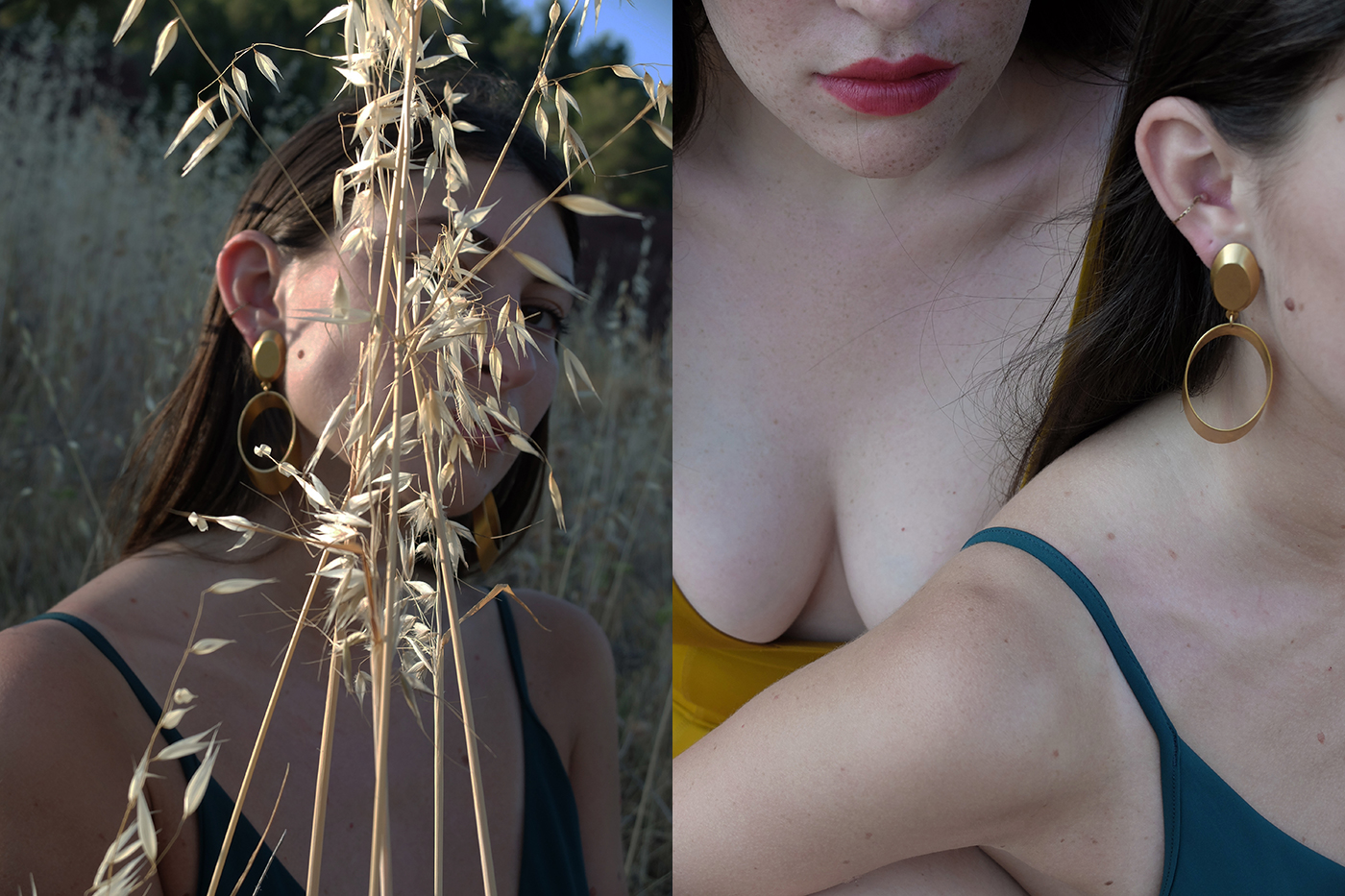 I really like your models, as well as the girls you collaborate with (Gaelle Mancina or Juliette Lamet). Can you describe the Epi Swim girl?  
Following our logic, our models aren't actually "models". We prefer to work with girls who inspire us by what they are and what they convey. Epi Swim is truly for all women, and we try to show them that what makes us different is what makes us beautiful, and that we should all forget about the constant race for improvement. That's how we imagined and conceived our collection, to flatter different kinds of curves, and that's how we try to present it today.