Let me give you a tip : the Maps app on your iPhone might calculate the shortest way to get you somewhere, but it sure as hell doesn't pick the easiest. So here I am, sweltering in the Californian July heat, trekking up the biggest hill I've ever seen to get to the other side of Silver Lake, Los Angeles, where the restaurant I want to try out for lunch is located. What a tourist, eh. What should have taken me 10 minutes actually takes me three times longer and a whole lot of breath. Upon arriving on Virgil Avenue, I take a moment to spot what I am looking for – there it is, right on the corner, famed breakfast and lunch restaurant Sqirl.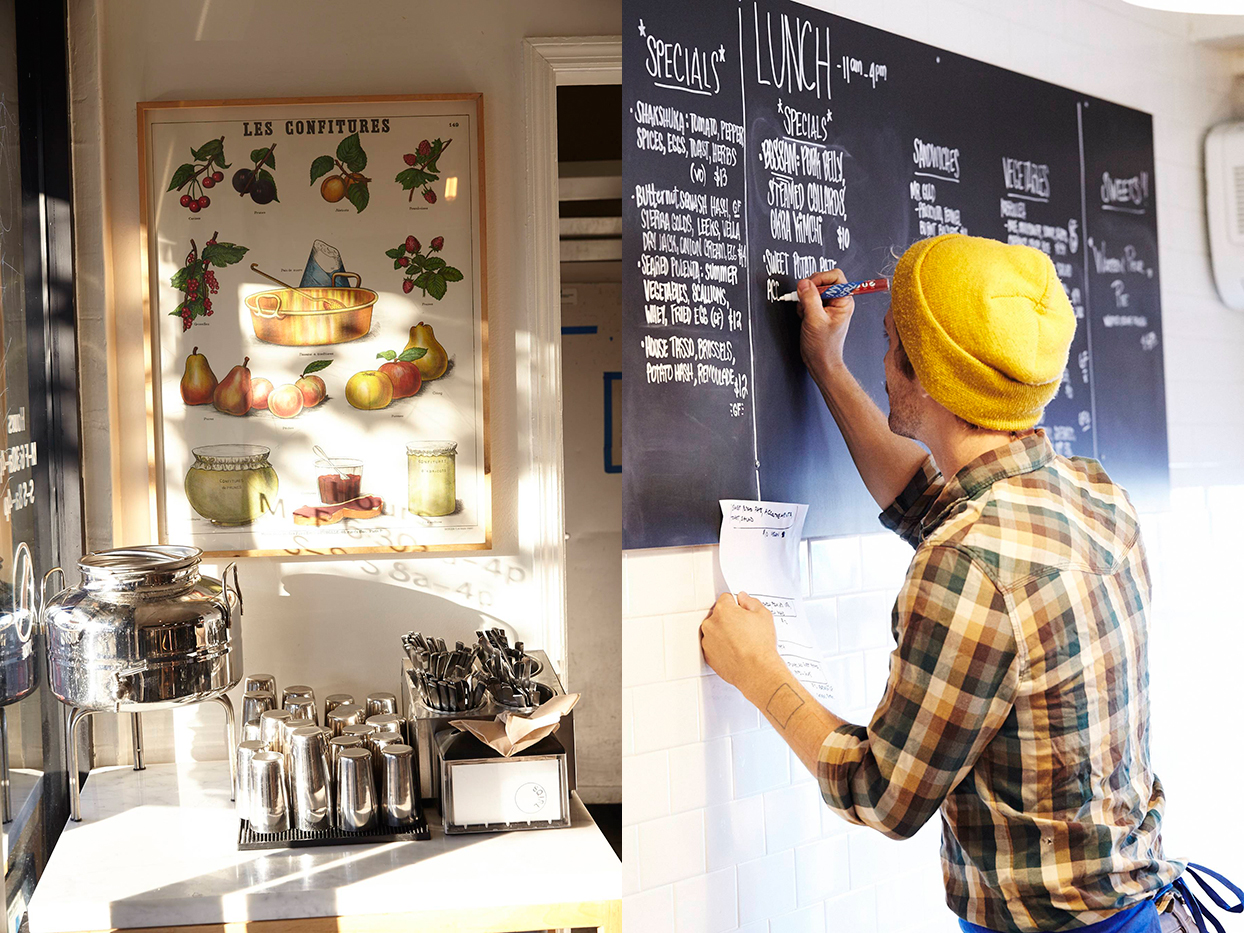 I hadn't done much research prior to my Sqirl visit. The Please team was in Los Angeles for two weeks to make issue 20 of the magazine, and we were staying in Silver Lake. I'd Googled various places to eat nearby, and Sqirl was on the list. I didn't know much about it other than the dishes were very Instagram friendly (I know, I know). "Try the sorrel pesto bowl!" a stylist had advised me on a previous shoot for Please. Absolutely parched after hiking up the Silver Lake hills, I order the rhubarb lemonade and said sorrel bowl, and sit down to people watch.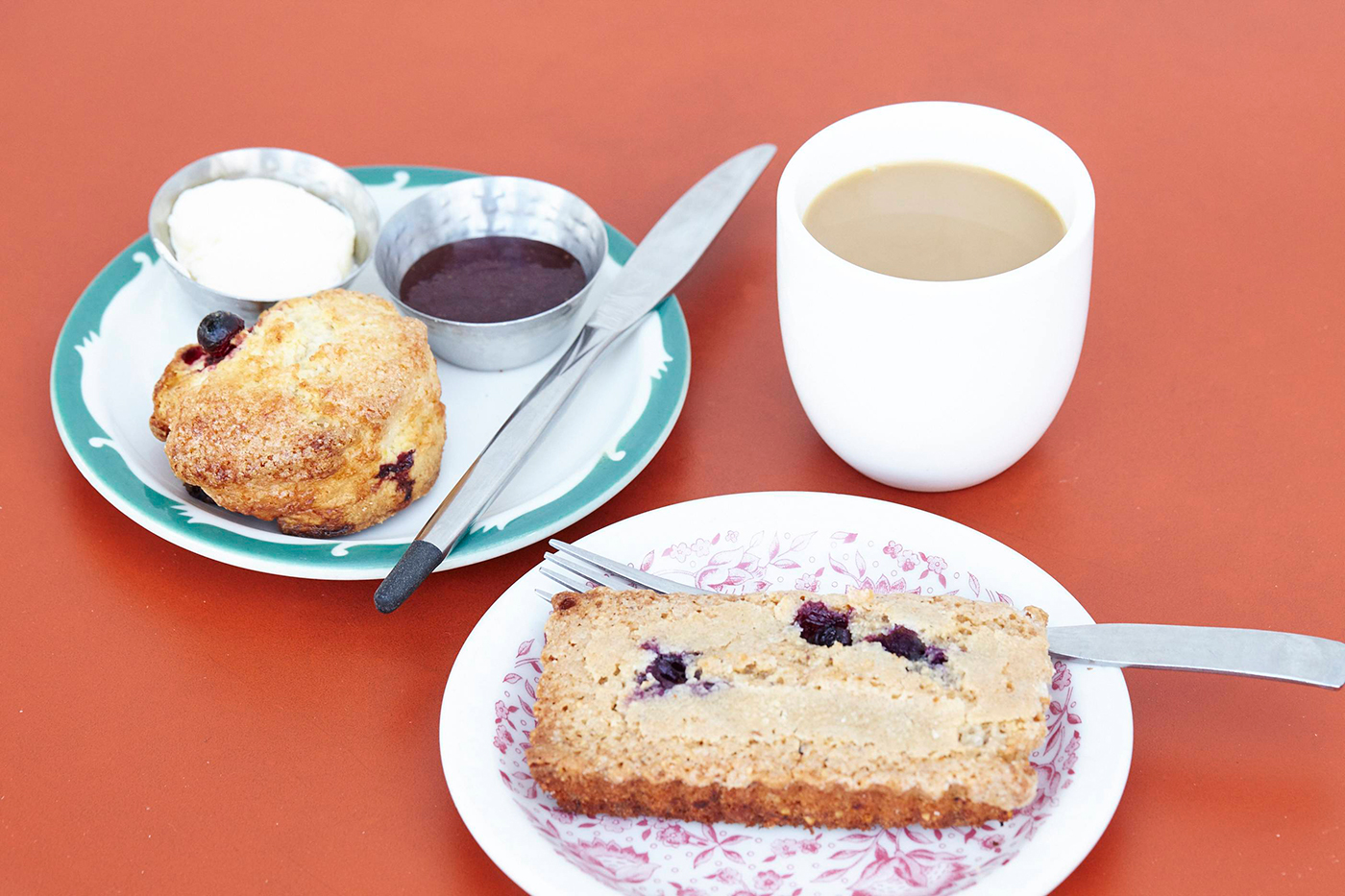 Opened by California native Jessica Koslow in 2011, Sqirl started out as a preserves company – so very L.A. – and still makes its own jams on site using age-old techniques. It expanded to breakfast and lunch, quickly gathering a street-long queue come midday all week (one of the first things I was asked when I said I had been was "How long did you wait?!"). Jessica focuses on market-driven food, all sourced locally and seasonally, to craft dishes that can be super healthy (lots of sprouted greens) or not (brioche topped with ricotta and jam – mouthwatering), with flavours inspired from all over the world. As you can tell I am no restaurant critic, so if you're a foodie read what the New York Times has to say about it all (warning : it mentions the "Venn diagram").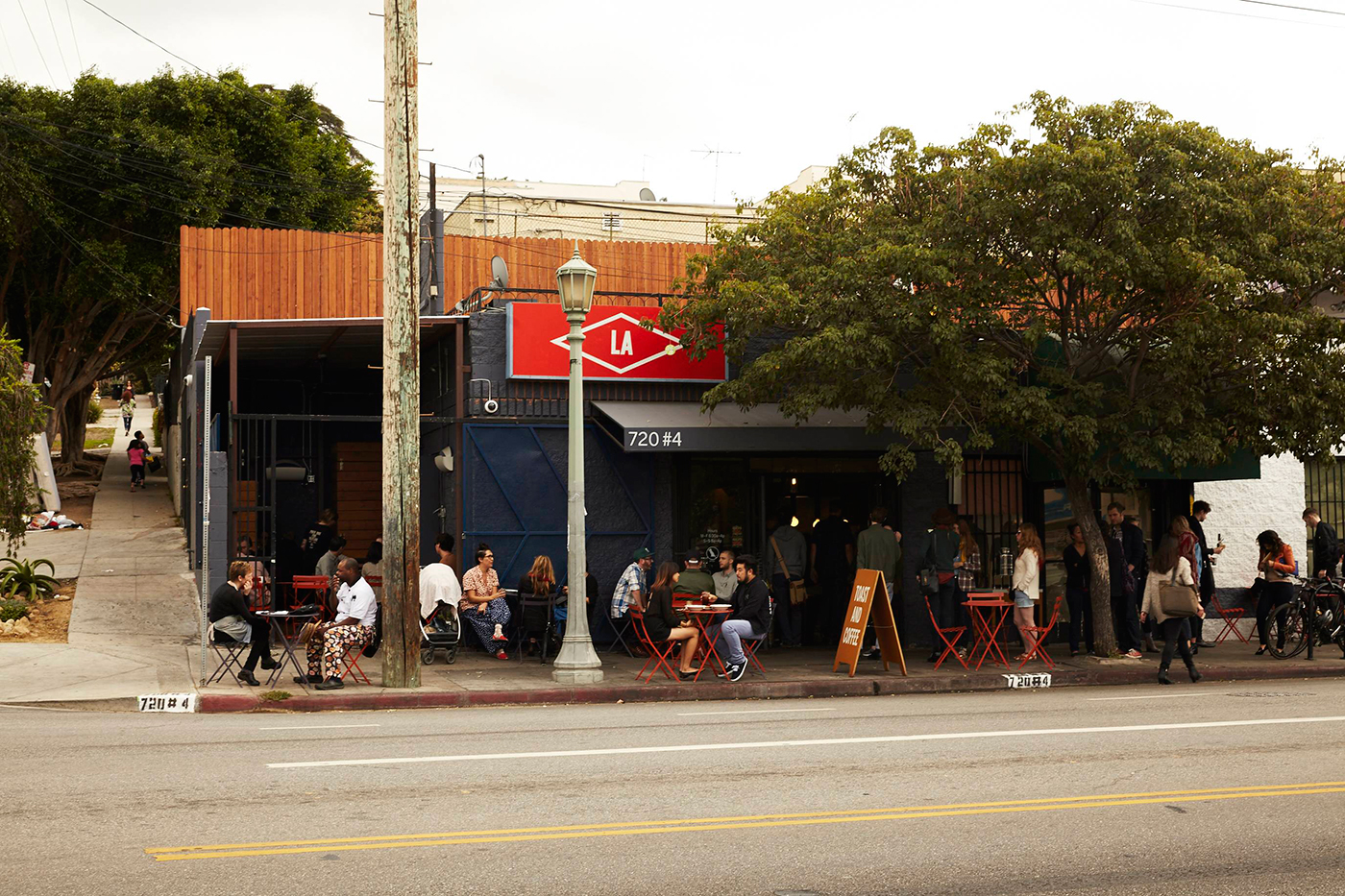 But sitting waiting for my sorrel pesto bowl (which, as a huge fan of "traditional" pesto I was quite apprehensive about – but of course it was super tasty), I realised that the Sqirl ethos is so much more than about what's going on in the plate. Later, leafing through the Sqirl cookbook, Everything I Want To Eat, I'll get the same feeling : the book features maybe more pictures of its real life customers, including actors Busy Philipps and Dave Franco, than of actual food. People come in with kids, a whole family sits next to me as the youngest girl eyes my pink rhubarb lemonade with envy. All ages, all styles – although most of them are more stylish than not – so much so that the area, a remote part of Silver Lake, is getting busier by the second. I tuck into my sorrel pesto and feel, one fleeting moment during this arduous work trip a million miles from home, like I'm part of a community.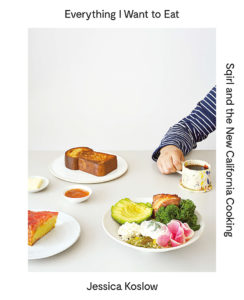 Everything I Want to Eat. Sqirl and the New California Cooking, by Jessica Koslow. The book even has its own Instagram account, @eiwte. Find it on Amazon here.