10am : Iris leaves her apartment, located on the Parisian Rive Gauche near the Le Bon Marché department store, and stops for a coffee at a local brasserie. "It's my only routine," she says. "My atelier is my basis, but I can draw outside, brainstorm in a café or not work at all!" Sometimes she'll linger to people watch or browse through a book, her two main sources of inspiration.
1pm : After lunch, which she'll often have with friends with whom she'll "chat for hours", Iris gets back to work. "I have been drawing and appreciating art for as long as I know," she explains. Her days are quite varied: she can spend an afternoon drawing, writing a children's book, sending off the work she's sold via the online gallery she launched two months ago, or working on collaborations with brands (Hermès and Bonpoint are fans of her drawings). At the moment, the artist is preparing her next exhibition at the Parisian bookshop/art space 0fr : "It's quite a solitary job, but I'm lucky that my different projects enable me to meet new people all the time."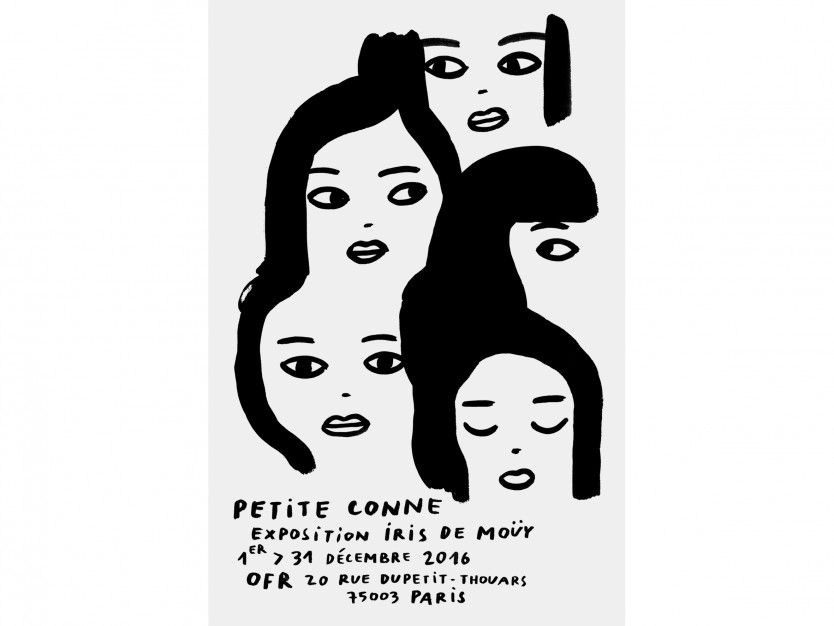 3pm : Iris pays a visit to Sennelier, the famous art shop on the Left Bank, to buy her art supplies. She admits to finding them all around, but comes specifically to this shop for the Japanese pen she favours for some of her drawings. "My suppliers are very diverse. I can go to a professional like Sennelier as much as I can find my dream paper in the kids section of IKEA!" When asked about her favourite moment at work, Iris singles out that unique moment when the drawing just naturally comes to her. "It's like when a jogger manages to get over the first half hour, and feels like he can still run for hours," she says.

5.30pm : On the way to a meeting, Iris sometimes stops over at a nearby exhibition. "I don't really have any spare time, or maybe my life is just a vast free time," she muses. "I don't feel the separation between work and leisure." Find a job that you love and you'll never work a day in your life, as goes the saying. The artist can also be called in for projects abroad, like her workshop in New York last year or her time at the Villa Kujoyama, an artist's residence in Kyoto, the year before. Once her day is over, Iris goes home… the location of which often changes over the years! "I was born in Paris and have lived in nearly every arrondissement, I know this city inside out. I love moving and living in different areas. I'm like a modern-day nomad!"