Tell us the story of Cool Machine!
COOL MACHINE was born out of my need to write my own story. I've never felt completely satisfied with the different jobs I've had, I need to be passionate and love what I do to do things properly. I don't believe in separating business and pleasure. I really needed to express myself, to feel free, and I sensed that I couldn't reach that state when working for someone else. Edouard, my partner in life, is also my co-founder. I told him about wanting to start my own business as soon as we met, and he has always supported me in my endeavours. We let the idea mature a couple of years before going for it. We merged our knowledge and our savoir-faire to build the project. Today, Edouard mainly takes care of the technical side of the online shop, and I of the commercial side of the concept.
Edouard and I are big fans of car boot sales. When we launched the e-shop, we were re-selling vintage clothes with arty patterns. We waited a couple of weeks before contacting our first artists, who then joined the adventure one after the other. We were very lucky to share an aesthetic universe with them, and that they trusted us so quickly. They enabled us to reinforce the basis of the COOL MACHINE concept. To this day, we are currently collaborating with over 30 designers from all around the world.
How did you find the name?
We wanted it to sound a little eighties, an era that greatly inspires us. We also wanted it to be easy-going, and for it to translate our accessibility and our proximity with the client – the word "cool" seemed logical. By choosing the name COOL MACHINE, in addition to expressing "a cool and off-beat concept" or offering "a cool lifestyle", we also wanted to give the idea of a "soft machine". Paradoxically, we're the complete opposite of a machine or an industry. The buying method we advocate is close to the concept of "slow buying".
What is your background? Have you always been interested in independent designers? 
I have always loved applied arts and creative activities. As a teenager, I spent my time drawing, making jewelry, painting… After my A-levels, I wanted to work in an industry linked to image – as a make-up artist, a job I actually did for a while, a stylist, a graphic designer, a photographer… After a couple of years in the business of luxury and beauty, my passions ended up guiding my choices, more so than my professional background. By looking towards independent designers, we give a meaning to our way of buying. After working in mass-market distribution for a couple of years, this is something that I was particularly passionate about. I got tired of representing brands that only sell you a big logo and whose high price point is rarely justified.

We love your colorful world. How would you describe it to our readers? 
If the people than run into COOL MACHINE say that it is an original concept store, off-beat, fresh, inspiring, aesthetically pleasing, desirable… I would say our job here is done.
Your latest crush?
The last Instagram account I followed ! MillieandLou, two girls based in Vancouver who have just started their upcycling business. They take vintage pieces and customise them with motifs by Matisse and Jean Arp.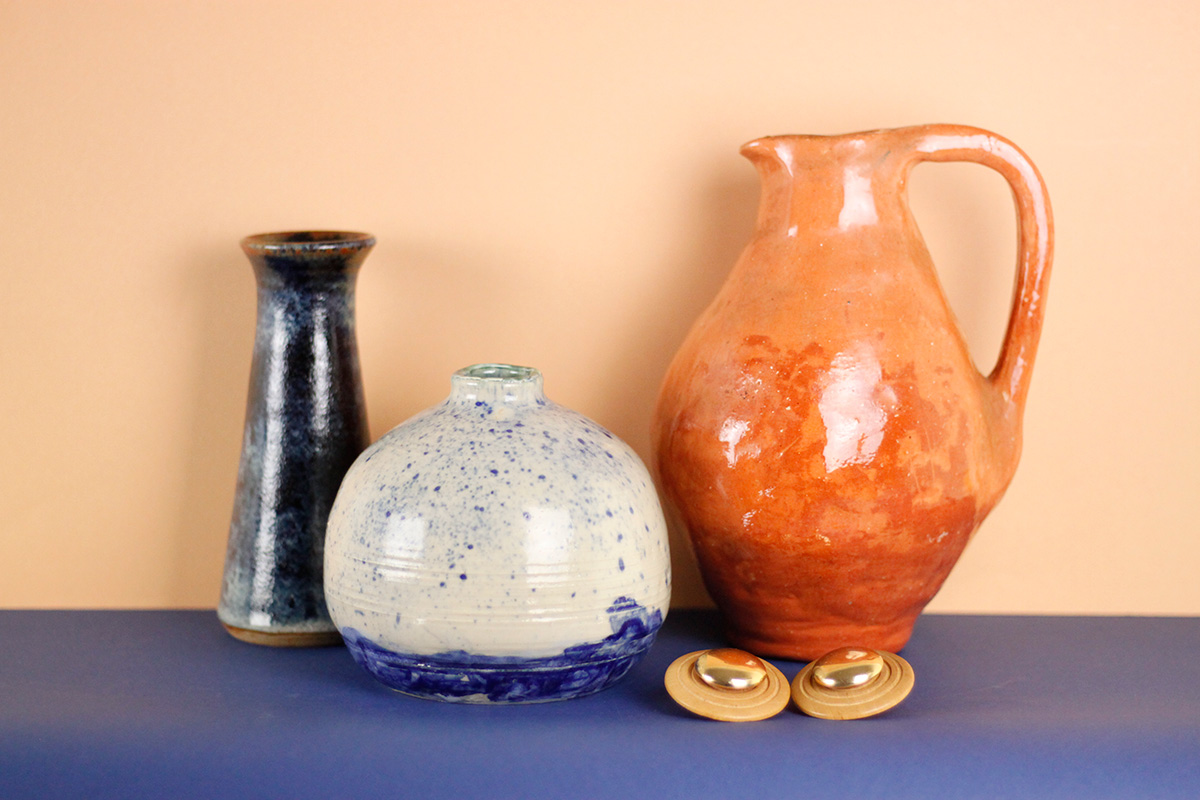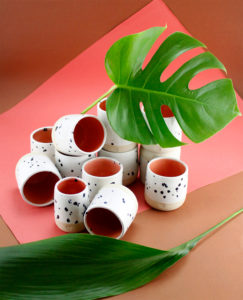 You have chosen to focus your efforts on the web : for the moment, you only exist as an e-shop. Do you think the web is a good way to buy art and design pieces? 
Our buying patterns have changed in the last couple of years, and I am convinced that the Internet is a perfectly suited platform for buying art. They are not incompatible, you can even find online-only art galleries. Art is no longer only for the elite, and the Internet enables artists to reach a broader public who seems to be more and more concerned with its way of buying. It is clearly something that is getting more popular, and that greatly interests the newer generations.
Do you think people are genuinely interested in independent businesses and supporting young artists?
We can tell that people need and want to buy beautiful pieces that have a real history. Our clients want to give a meaning to the act of buying. We also feel that there is a real need to buy less, but buy better. When we sell at fairs or pop-up stores, we often have long conversations with some of our clients who want to know who does this or that, what his or her name is. The human side of things is at the heart of creation.