Paris has welcomed two newcomers to its prestigious couture week – actually, make that four : Laura and Kate Mulleavy, the Californian sisters behind Rodarte, and Jack McCollough and Lazaro Hernandez, founders of Proenza Schouler. Both brands presented their first ever Parisian shows this weekend to a very welcoming fashion crowd.
Flowers galore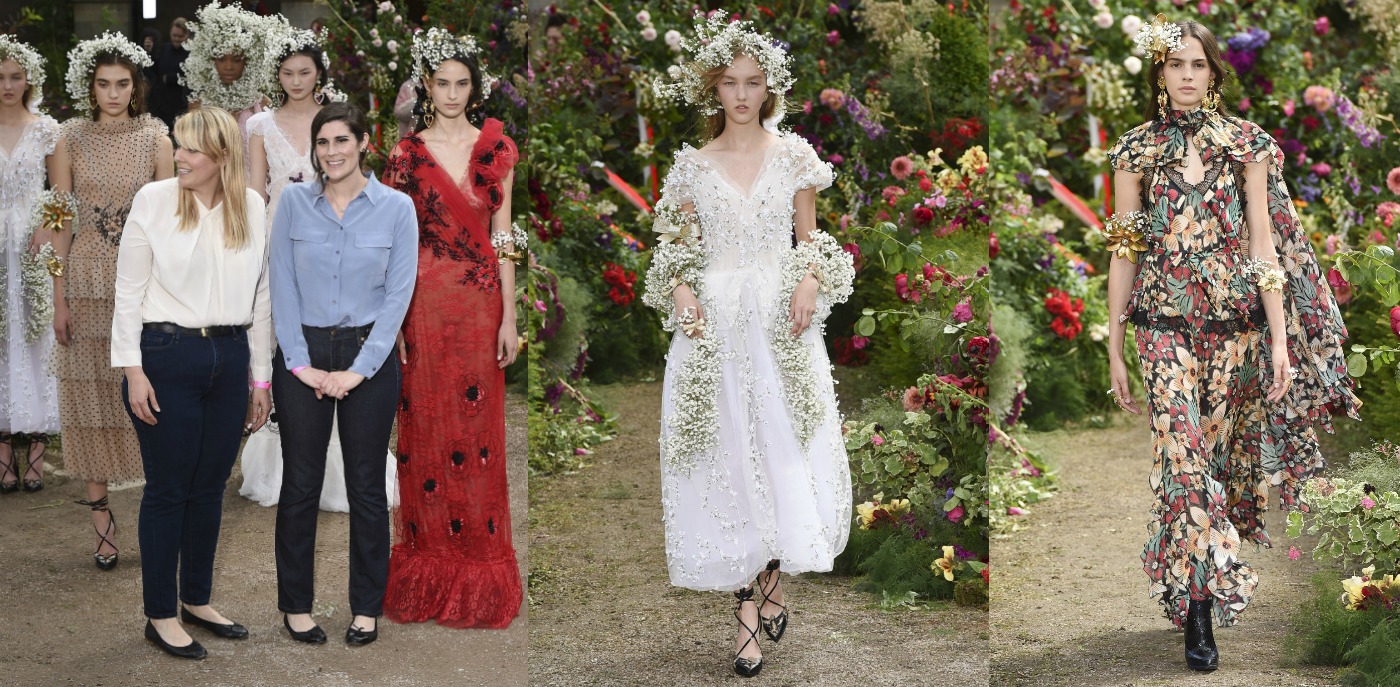 The ethereal Rodarte silhouettes glided out amidst an incredible installation of seasonal blooms, a French-style garden showcasing a selection of magnificent English roses. The choice of an open location wasn't without risk : it had been raining continuously in the days leading up to the show. Maybe that's why the flowers were so luxuriant? Adding to the dreamy atmosphere of this modern-day Garden of Eden, the models wore delicate baby's breath wound round their heads and outfits. At Proenza Schouler, flowers take on a more graphic edge: no garden here, only a selection of silhouettes printed with eighties-style black blooms on blank canvasses, reminicent of Andy Warhol's seminal Pop Art flowers.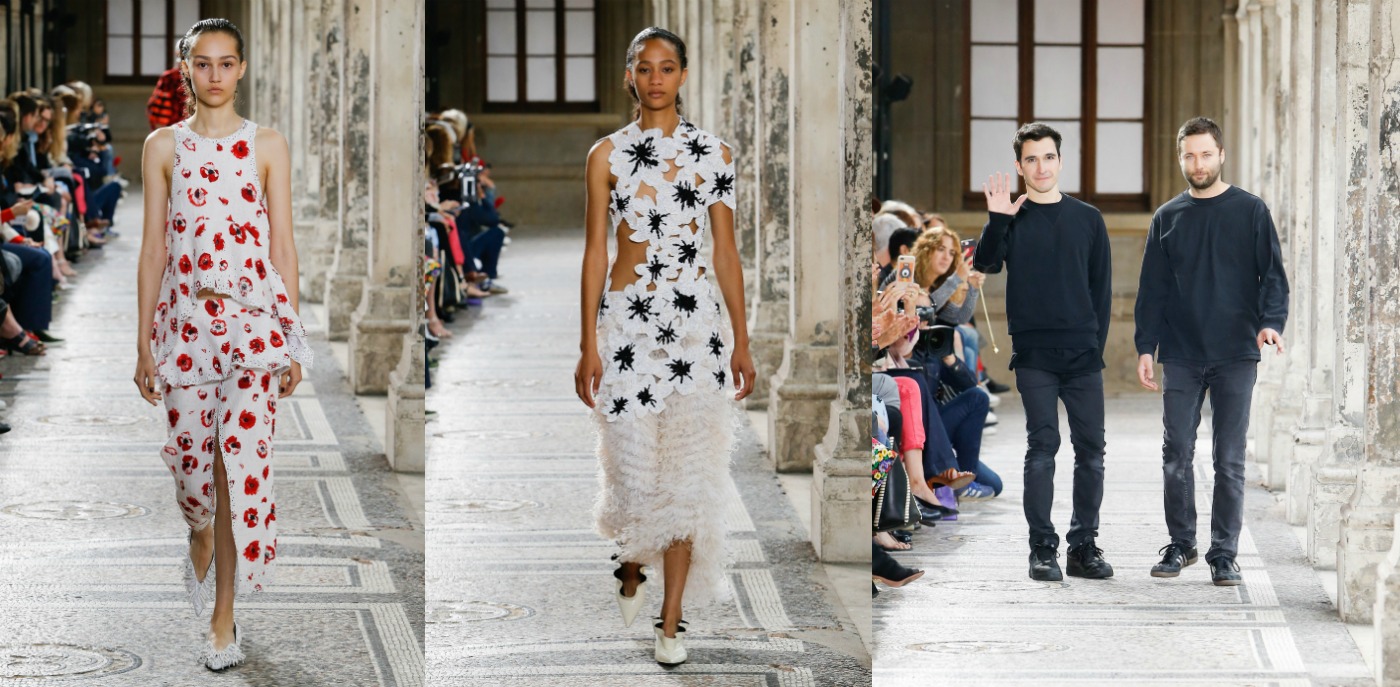 An ode to Parisian architecture
The Port Royal cloister at Rodarte, the Lycée Jacques Decour at Proenza Schouler : one is a peaceful ode to the former Rive Gauche hospital, the other takes place in the garden of a Rive Droite high school near the Sacré Coeur. Two atmospheres, but one common ground : the columns and hidden courtyards typical of 17th-century Parisian buildings.
While the Rodarte sisters confided to the New York Times that the move to Paris was a "resetting" for the company ("I like being part of a new situation. It makes you feel less attached to the way that you were doing something before, and that in turn makes you feel free to do what you really want to do," says Laura Mulleavy), the Proenza duo took their Parisian move literally, working with Paris-based ateliers to give their collection a French twist.
If neither brand has been formally accepted in the couture club – famously strict for allowing brands to use the "couture" denomination, which is only given if a certain number of artisanal criteria is met – both have had their latest collections widely acclaimed. Paris is clearly having a fashion moment – and is finally accepting, in light of the success of brands such as VETEMENTS and Y/Project, that its aura is no longer solely due to homegrown talent.