We have been very lucky to meet the 3 members of the Mosaert collective just before lockdown : Paul (aka the Belgian singer Stromae), Coralie (Paul's wife and stylist) and Luc (Paul's brother and art director). They came to discuss of their family affair and transversal project including music, art direction (they've been involved in the music videos of Billie Eilish, Dua Lipa, Major Lazer… not less) and fashion. Their fashion label has been there for nearly 10 years now but they're supporting a new strong claiming :  no more season or imposed calendar, just capsules, whenever they want, with limited unisexe pieces, in sustainable materials, with exclusive prints made by themself. And we love their new logo, a colorful and naive cloud shape, that also looks like the letter M…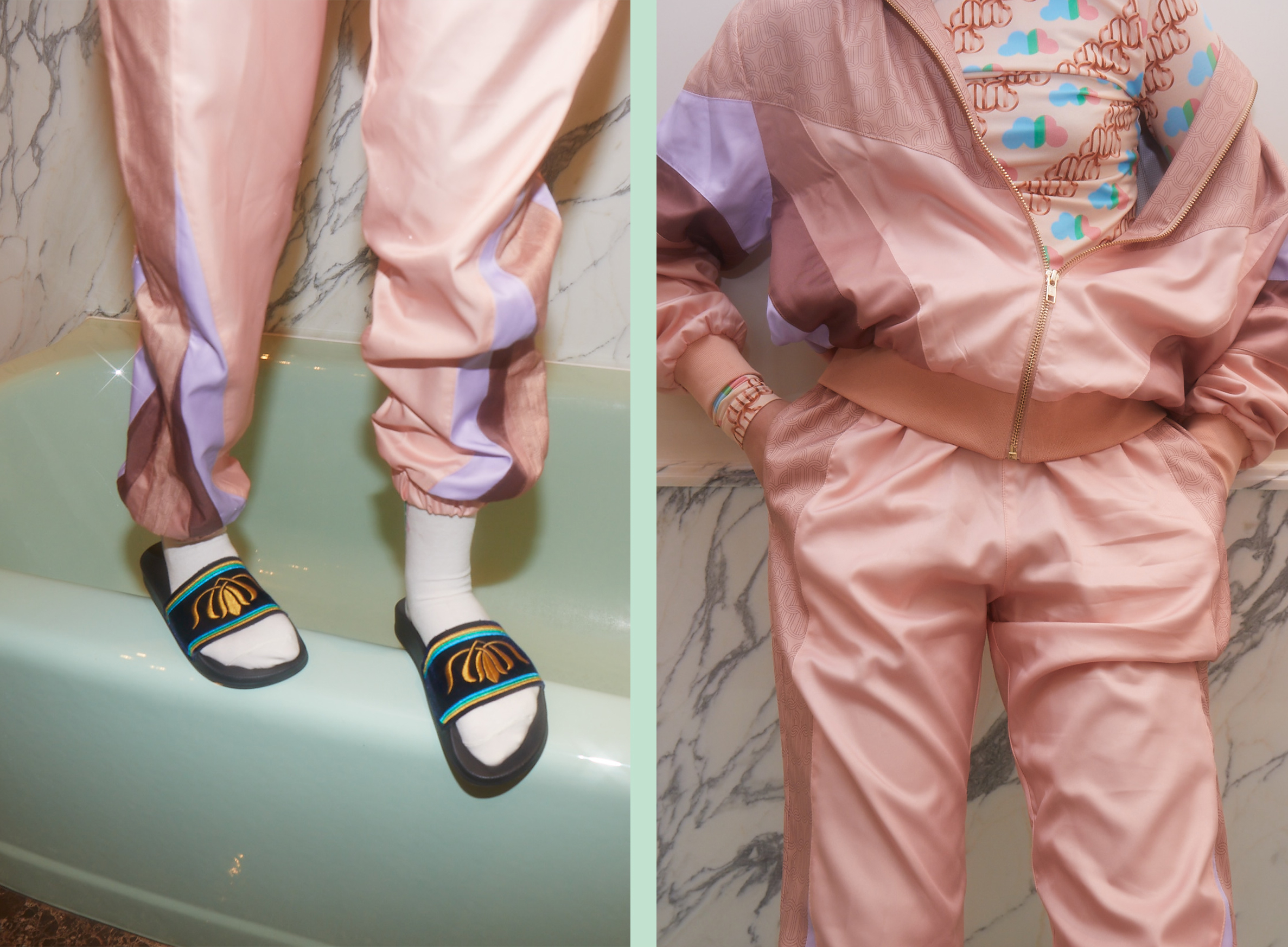 We had a crush on the pink tracksuit made in recycled polyester, the second skin turtleneck and the pool slippers with a gold illumination… So chic !
This look deserved a little photoshoot session in a matchy green bathtub…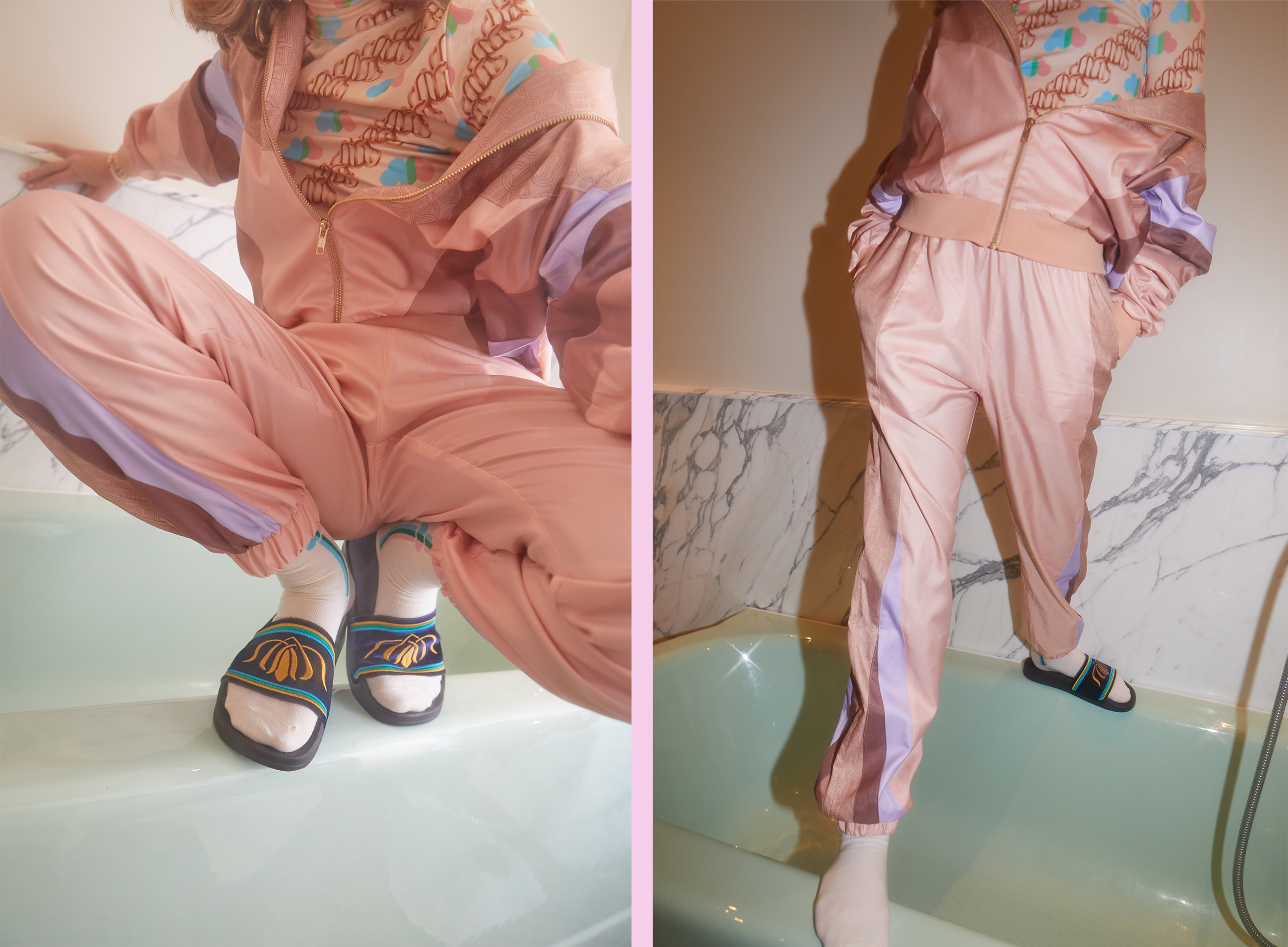 And you, which Mosaert pieces are you going to write on your Christmas list ??