Sophie Buhai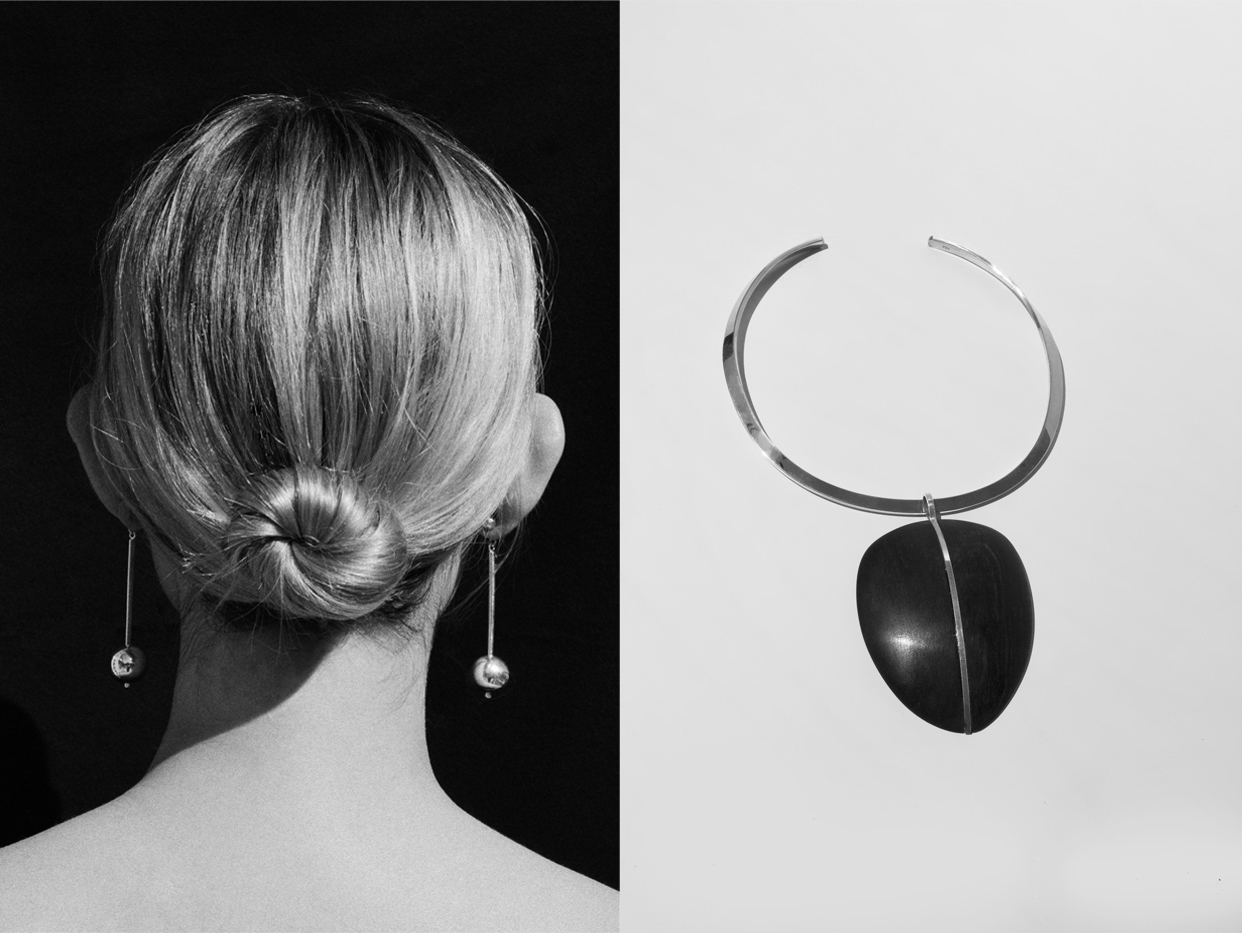 There is a big chance you've spotted Sophie Buhai's designs before: the Californian designer has been collaborating with Christophe Lemaire and Sarah-Lin Tran, the design duo behind exquisite fashion house Lemaire, for a couple of seasons now. We coudn't imagine a better fit: her chunky, statement, often slightly surrealistic creations are a perfect match when paired with the refined silhouettes that are so quintessentially Lemaire. The fashion connexion was obviously easy to make: prior to launching her namesake jewelry line, Sophie spent a decade as co-creative director of New York fashion house Vena Cava. All hand-made in her Downtown L.A. studio, Sophie's jewelry is crafted out of solid sterling silver, all recycled to minimize environmental impacts, and draws its inspiration from some of the designer's favourite artists: a photograph by Robert Mapplethorpe, a sculpture by Elsa Peretti, a painting by Georgia O'Keeffe. "All the designs are very classic," Sophie says to Vogue in 2015. "I'm not trying to reinvent the wheel—I'm just trying to make pieces you have forever."
Kathleen Withaker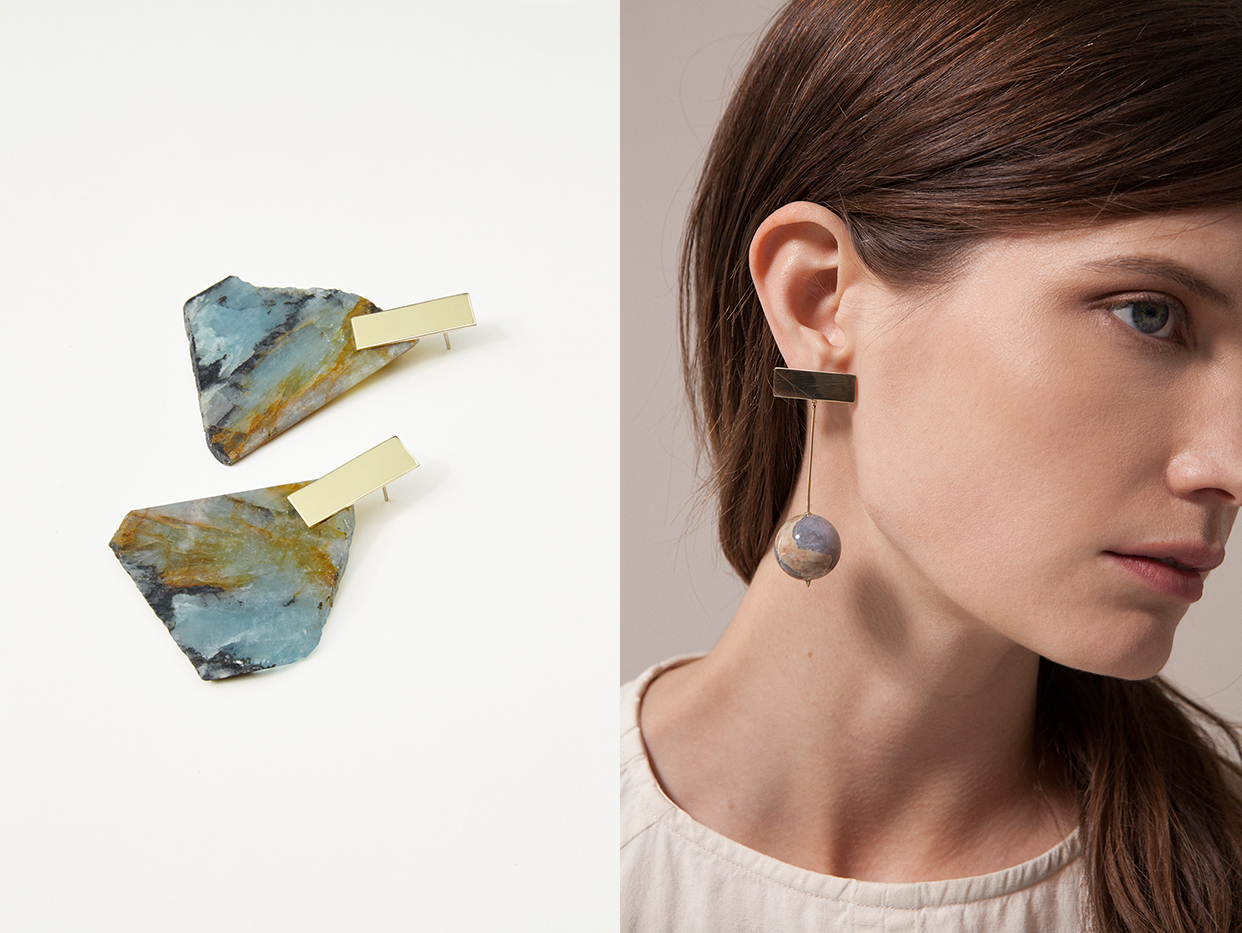 Created in 2003, Kathleen Whitaker's eponymous jewelry brand gathered critical attention following the launch of the her Stone Collection, a line made up of one-of-a-kind designs combining precious gemstones and her signature geometric style of jewelry. The result is striking: all handmade, the gold elements are a perfect match when paired with organic stones, such as the beautifully rough chysoprase or the milky-looking aquamarine, managing to balance form and proportion all around the idea of contrast. When questioned on her inspiration sources, the designer delivers three keywords that sum up her brand's aesthetic in a nutshell: "Differentiation, restraint, and simplicity," Kathleen tells us. "It's particularly gratifying to innovate and elevate within the boundary of your own individual, singular point of view." We love the other-worldliness of her designs, sublimating the raw beauty of organic stones. Dangling from a gold stem, a chalcedony ball looks like a miniature globe, perched precariously below the wearer's ear lobe… A metaphor in itself.
Mondo Mondo
A single smiling design, the Friend ring, and we're sold. Both a jewelry and fragrance line, Mondo Mondo was founded by Natasha Ghosn, a self-taught perfumer who trained in Mexico. She quotes her grandfather, tapestry artist Saul Borisov, and the Menil Collection, a modern art museum in Houston, as two of her biggest inspirations: her intricate jewelry, exclusively made to order, seems invested with some sort of spiritual presence, as manifested by her aforementioned Friend rings in brass or silver, or her sterling silver Magician rings, each adorned with a different colored glass stone. Mysterious, a little rough around the edges, Mondo Mondo's designs are instant stand-out pieces, like our favourites, the vermeil Blade and Snake Mouth earrings, seemingly cut into the material with an almost tribal purpose. Ethereal, earthy, and very L.A.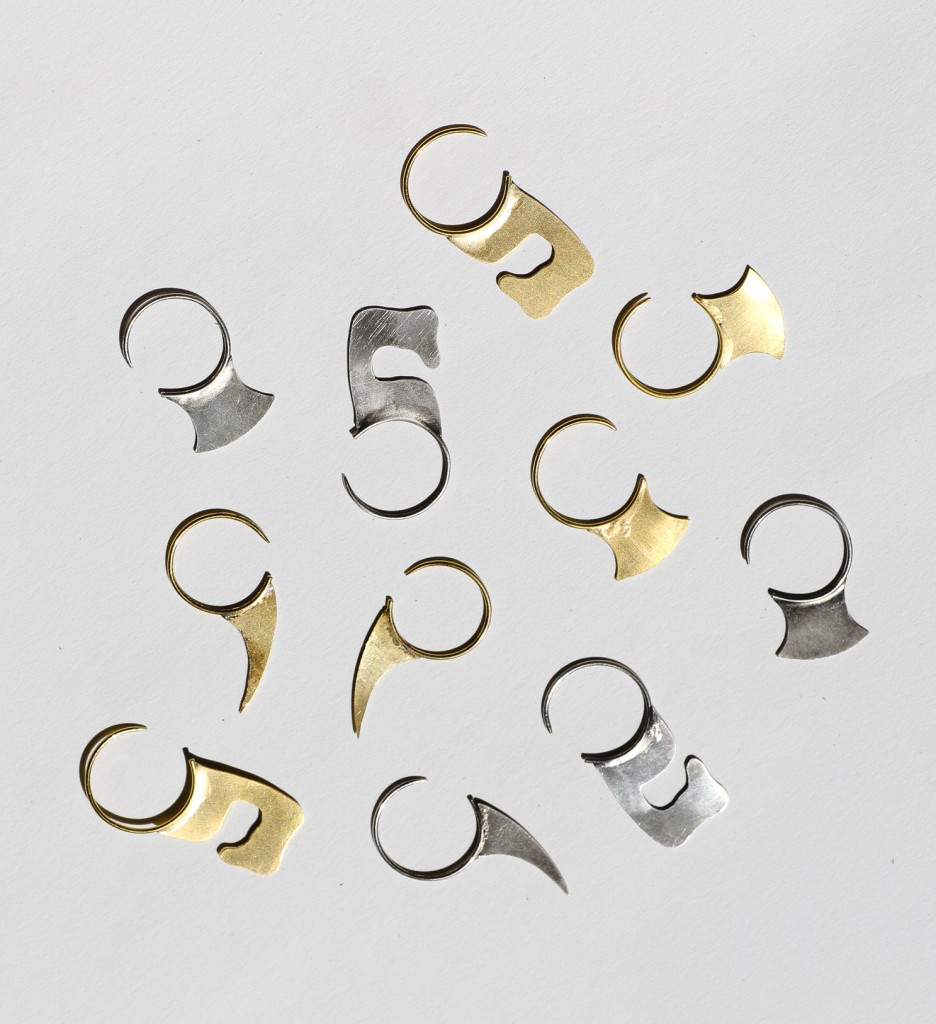 Gabriela Artigas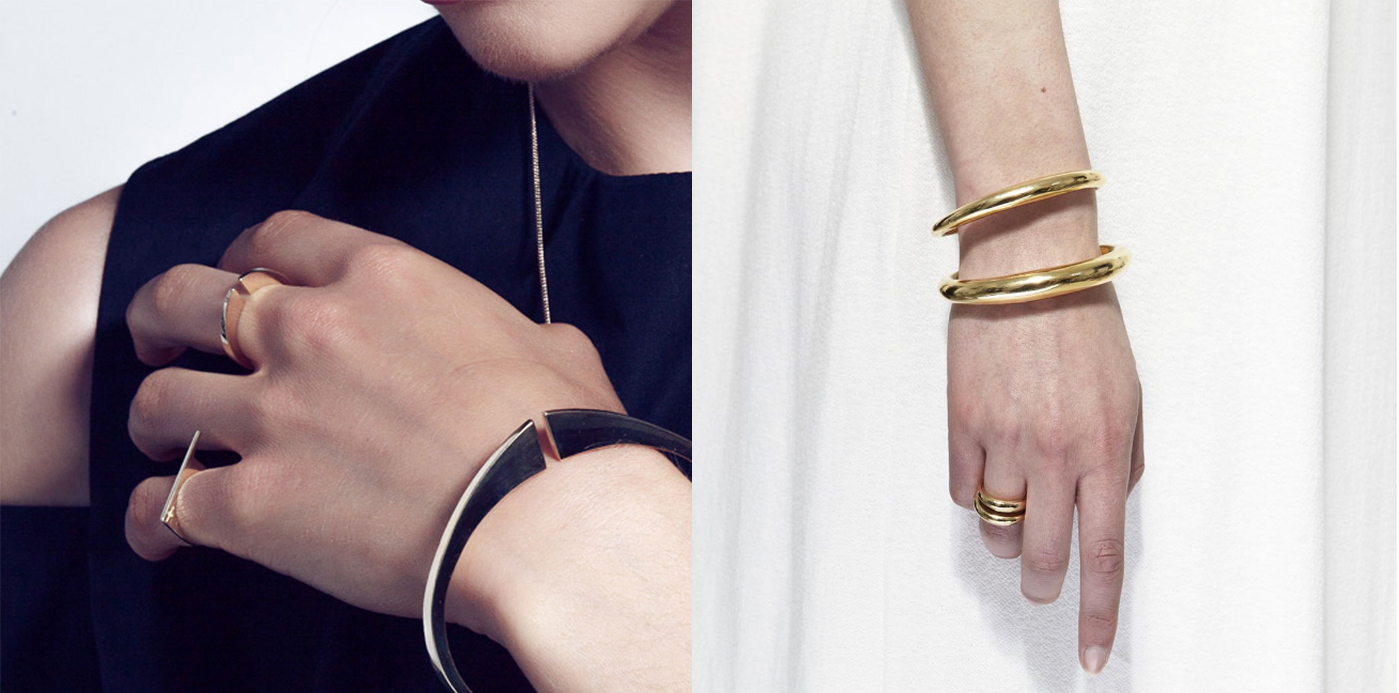 Like often, the Artigas story is about family. Sisters Gabriela and Teresita, respectively designer and sales director of the Gabriela Artigas brand, grew up in Mexico City surrounded by a melting-pot of different cultures. They drew inspiration from their grandfather Francisco Artigas, a successful modernist architect and one of Mexico's national treasures, as well as from their grandmother, known for her elegant personal style and her deep green emerald beetle ring. As a result, their Los Angeles-based jewelry line is a mixture of cultural references and feelings, crafted in their art-filled studio on La Cienega Boulevard. We're fans of their Mitre pendant, a whimsical design that manages to strike the perfect balance between architecture and minimalism.
Annie Costello Brown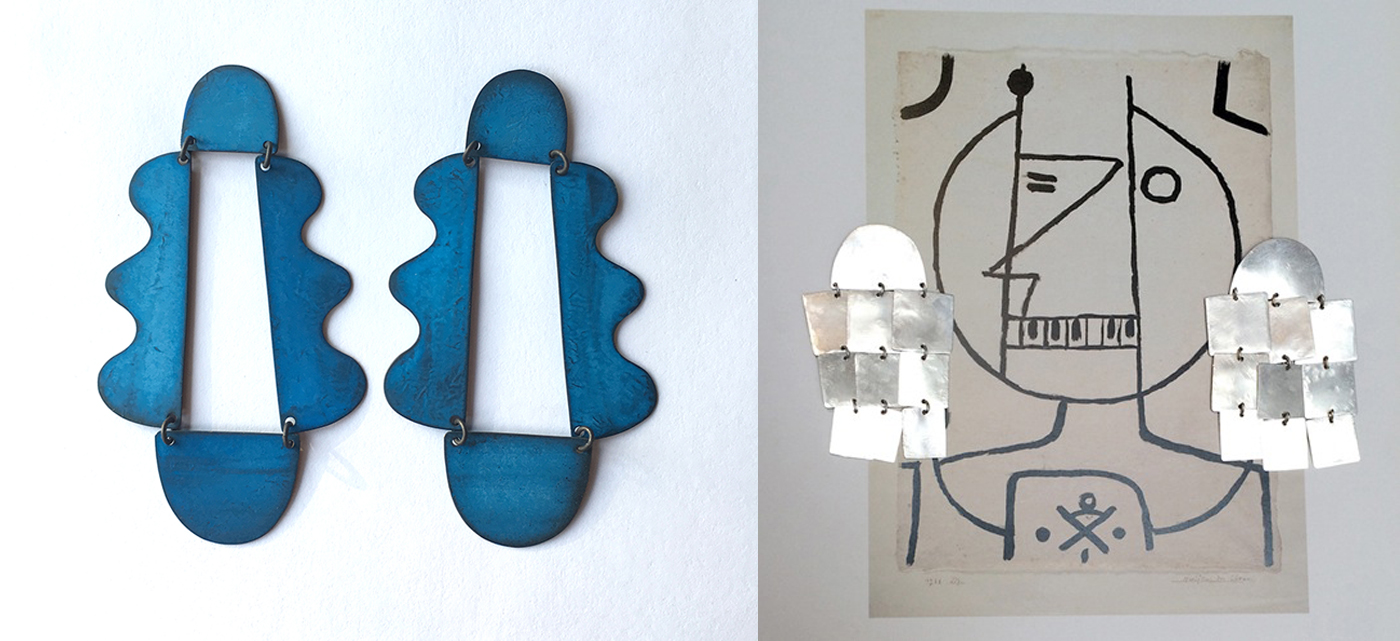 Wearable art pieces – that's how best to describe the handmade creations of Los Angeles designer Annie Costello Brown. Fiercely independent and astonishingly hands-on – Annie is involved in the creation of every hand-made piece, and has recently downsized her atelier to fit a more human scale – her striking designs, reminiscent of abstract paintings and indigenous art, blend a simple composition with a maximalist effect. One look at one of her most popular pieces, the Cube earrings, and you get what we're on about: hand-cut hammered gold or silver-finished bronze is assembled in lines of flat cube sheets, dangling down to the collarbone for immediate chic. All made to order, her pieces, eschewing fine materials to work with more natural elements such as brass, glass, semi-precious stones or shells, can be chosen as pierced earrings or clip-ons. Annie is intent on keeping things personal, an essential part of the line's branding being its artisanal side: "I don't think I would be able to make the things that I make if I did it any other way, " she says to Leandra Medine of ManRepeller, who fell for her creations in April this year. "I have something to do with every piece."