"The bags under my eye are – fill in the blank with any luxury brand – " : who said fashion was a serious matter ? Some Instagram accounts' managers have well understood the hilarious potential of the oh-so first degree high-fashion world… let's desacralise it and laugh our (fashion addicts) hearts out !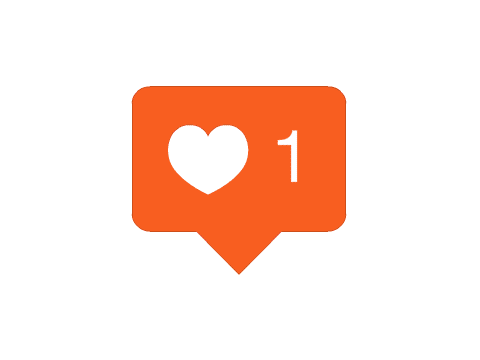 Fashion has its reasons which reason ignores… and humour too. So when it is a matter of twisting it to draw tears of laughter from us, some Instagram accounts with a blunt humour stand out as very talented. And this is so nice, to give back to fashion a hint of something that we, at Please, value most : some fun, frivolity, the merry insouciance of hysterical laughter that come with taking a step back from the fashion-sphere. These days, one of most renown satirical account is Diet Prada, which not only spots any act of design thievery in between designers from one season to another but also debunks the myth of high fashion and its people. However, the world would be so sad a place if we could only count on this (brilliant) IG page. A plethora of fashionista Instagram accounts have seized the social media strings to puppet fashion in a comic show instead of posting #outfitsoftheday in an infinite row – how refreshing. So we dove into Instagram's LOL-fashion archives to pick the best of it… have tissues at your reach before reading, some are to cry for.
@StressedStylist : the daily struggles of a stylist in the industry
What is a stylist ? For all those who know, the question sounds dumb but most of the people on this planet have no clue what to answer. "They think we spend our lives shopping for clothes and going to events or fashion shows… It's nothing like that." – that was the heartfelt appeal of @stressedstylist, who lets go after long days of work by posting memes about her job. And we love it. We love it because it rips of all the glam' that had been wrongly conferred to the position by Meryl Streep and Anne Hathaway to show what styling really is : running errands for clothes the brands eventually won't lend you, working very long hours, being the most poorly dressed person on set because you don't have time to actually care about what you wear and anyway nothing would match the horrific design of the 40 pounds suitcase full of clothes and shoes you drag around when you can't pay for the Uber to take you to the set. Still thinking stylist is a glamorous job ?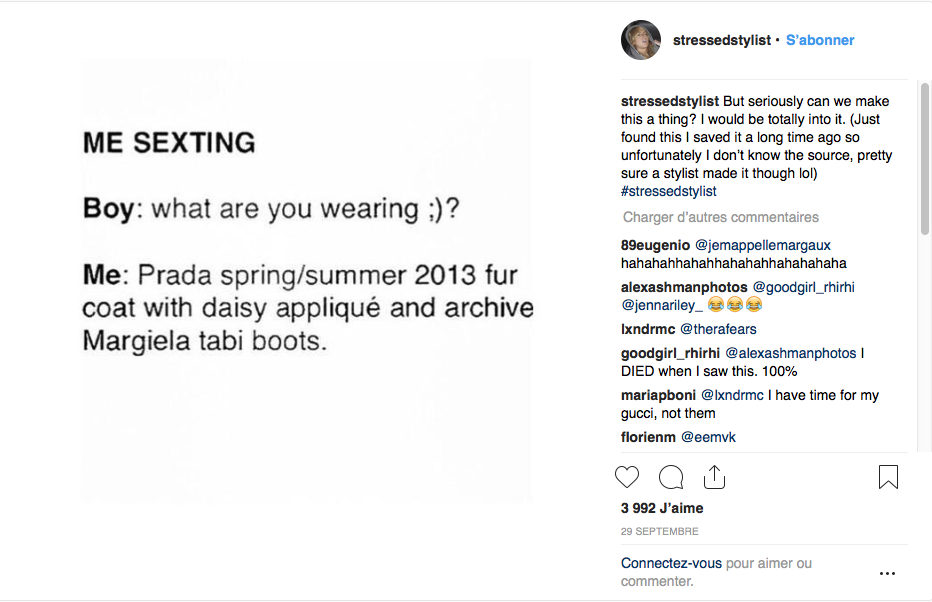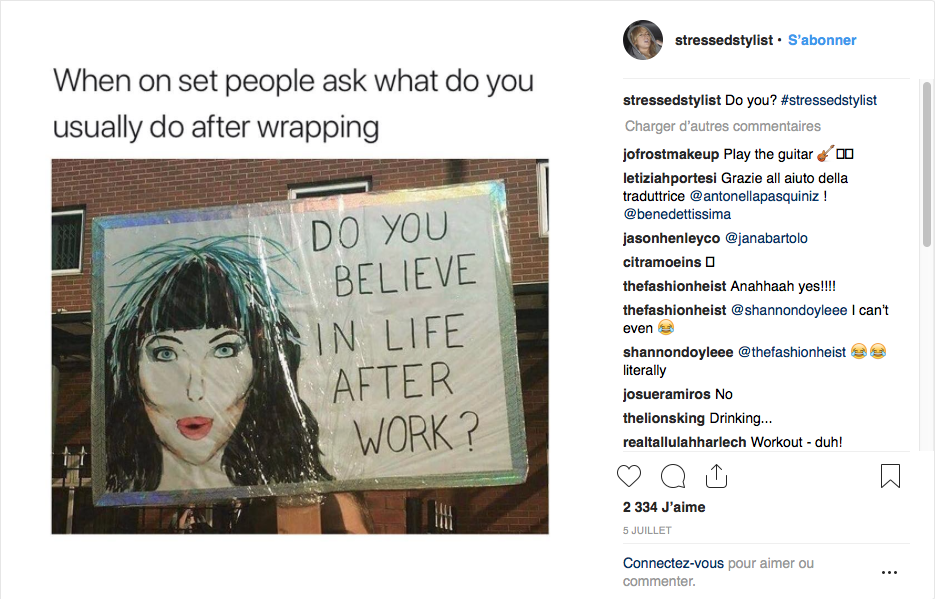 @Hey_Reilly : the one who ended up working for Fendi
"Supreme Pontif", "LV – Lord Voldemort", "Balenciagaga"… Scottish @Hey_Reilly is a prolific fashion satirical photo-montages artist. Mixing Vermeer's paintings and paparazzi shots of celebrities like Beyonce or juxtaposing Marge Simpson holding her head in her hands with the Gucci logo, the instagrammer knows how to twist fashion to create laughter and frivolity. One mash up stood out in the crowed of his so very funny creations : his Fendi/Fila makeover, which caught Silvia Venturini Fendi's eye. Some DMs sent to one another and a collaboration later, a whole line of clothes and accessories was issued this September for fall 2018. Add the memes crave, 90s streetwear fury and logo mania on top of this collaboration and it results in a high-street-fashion collection no one expected but everyone rushed to.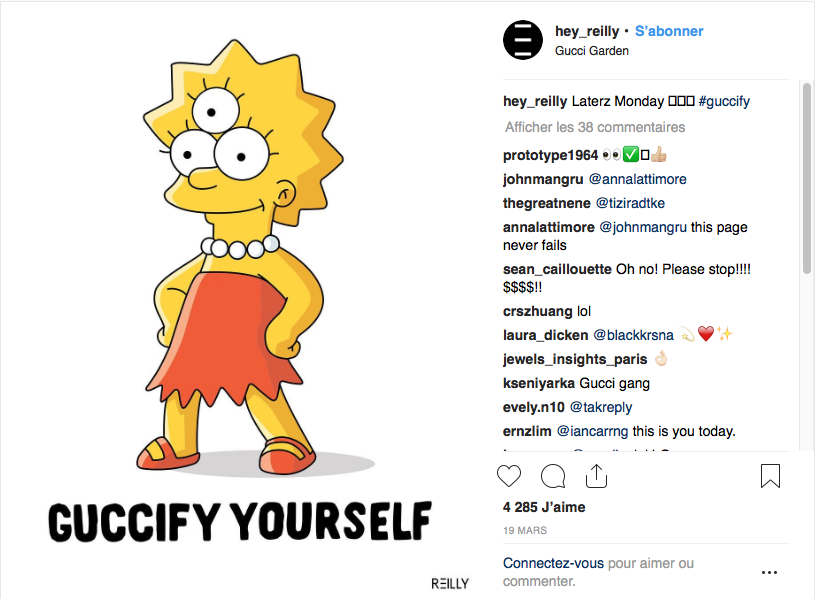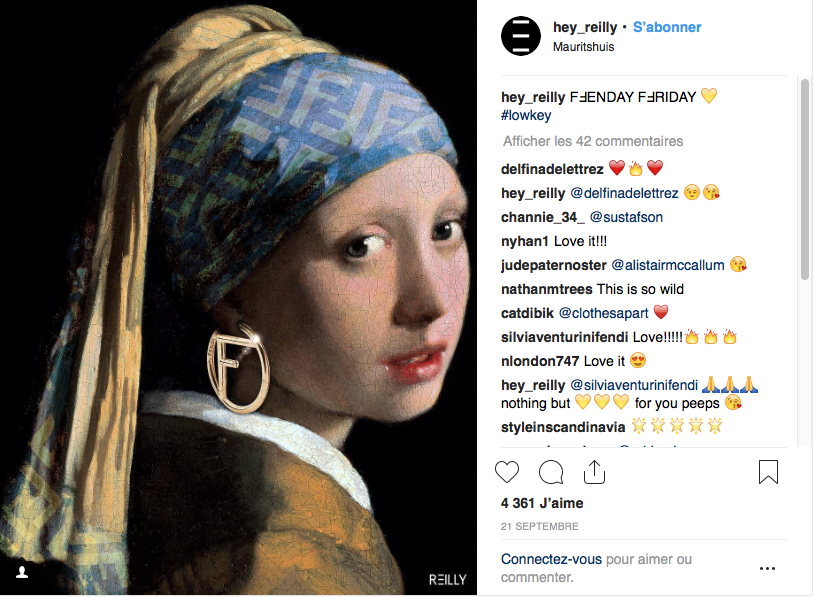 @Crispino21 : What if Anna Wintour was ridiculous and had Elizabeth II for BFF ?
The British countryside gave birth to two queens : Elizabeth II, who's been reigning over Britain for decades and Anna Wintour – Queen of Conde Nast – whose iron hands is as infuential over fashion. Both of them are famous worldwide and were even seated together front row at Richard Quinn's show last February. However, there are no records of them being close ever. And so what ? – @Crispino21 took upon itself to change this : the two women find themselves costarring as friends in this crazy Instagram account. At first, Crispino was more about placing Wintour in the most unlikely postures – having junkfood, on a motorbike, with a fur coat and horror! huge ugly dad shoes at her feet – but it was just a moment before both women were set up together as a fictional BFF goal : Anna and Elizabeth go to the gym, Anna and Elizabeth go to Glastonbury, Anna and Elizabeth walk the red carpet scantily clad… Hilarious.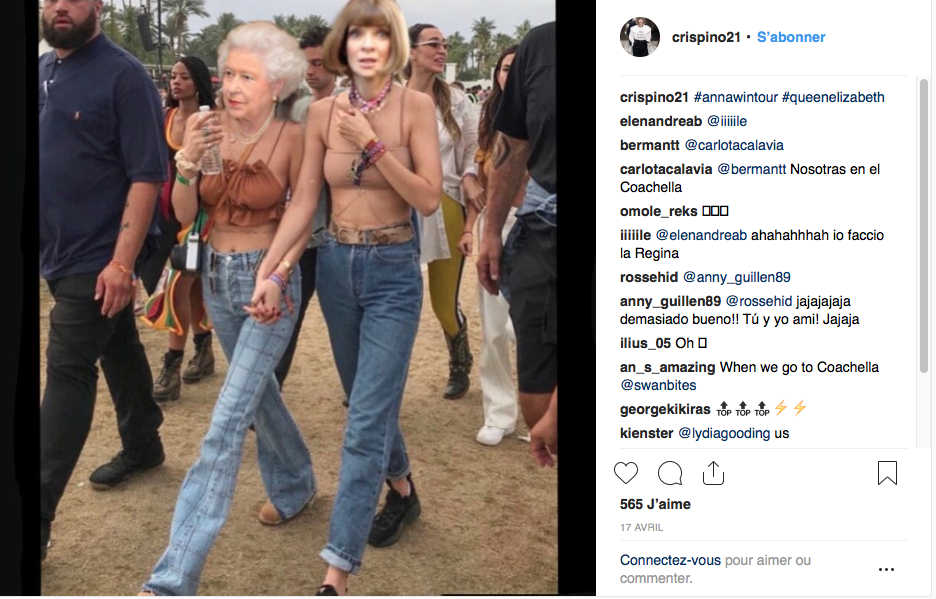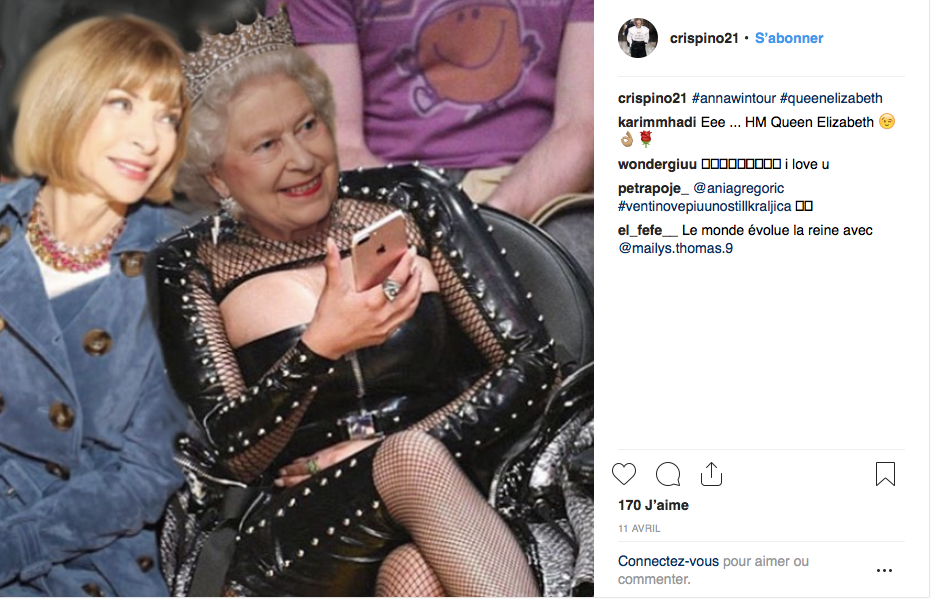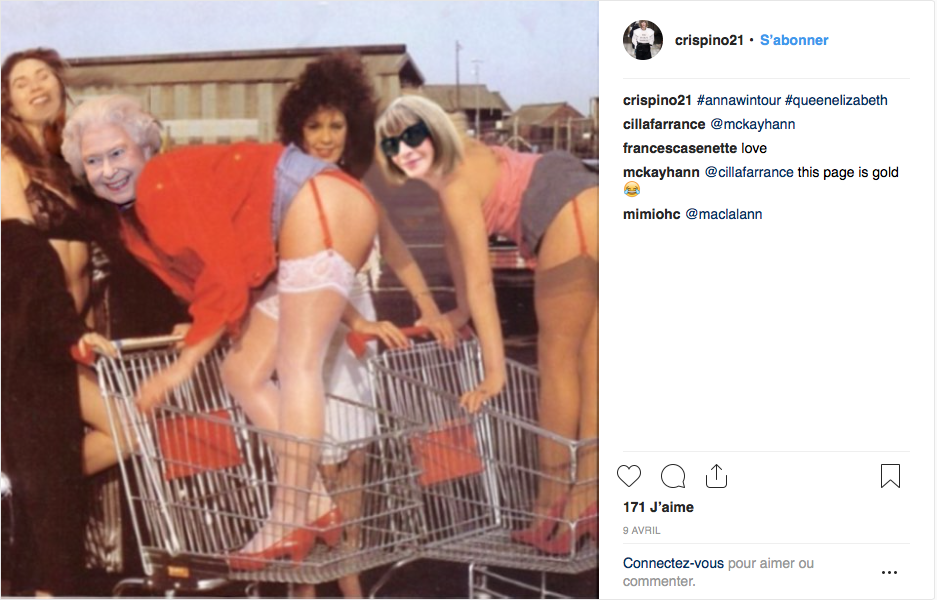 @VogueTurfu : the outsider and outstanding newly born
"I think you can only be mocking and incisive about fashion when you truely love it . I am part of it, I buy it and I love to "hate" it. It is like that annoying big sister that we actually secretly admire." All is said. Latest fashion and humour frenzy of the year, @VogueTurfu became the Parisian heart-throb during Paris fashion week last month. Very (or not at all) subtle, the account uses fashion shows and editorials pictures to turn them into 100% je-t'aime-moi-non-plus memes. Very Frenchy – everything is written in French with a cheeky humour – @VogueTurfu is a joyful mix of well documented fashion and mainstream derision : "One of my fashionista follower recently told me that Turfu managed to make her and her  boyfriend fan of bad French rap laugh." Note that the political men and women of the moment make sudden irruption amongst the fashion icons… cocorico, French people and satire aren't any close of ceasing their love story, even when it is a matter of fashion.